Beauty
The 51 Beautiful Women Competing To Be Miss USA 2022
The winner will move on to compete in the Miss Universe Pageant.
Following a preliminary event on September 30th and an upcoming state costume show on October 2nd, contestants of Miss USA 2022 are scheduled to gather on Monday, October 3rd, for the finals. The event will be held at the Grand Sierra Resort and Casino in Reno by 7. p.m.
Tickets for the finals range from $100 to $250 via Ticketmaster, but it's said that most people in Alabama might be watching the competition via Hulu or FYI Network. Zuri Hall of 'Access Hollywood' will host the pageant with help from Julissa Bermudez and Micah Jesse. Without any further ado, here are the beautiful contestants. Have a look!
Rylie Wagner Of Arkansas Is Currently Studying Apparel Merchandising And Product Development At The University Of Arkansas. The 22-Year-Old Hopes To Start Her Own Sustainable Fashion Line One Day.
Alexis Glover, 22, Of Colorado, Works As A Real-Estate Agent. She Finished From The University Of Northern California With Degrees In Journalism & Political Science.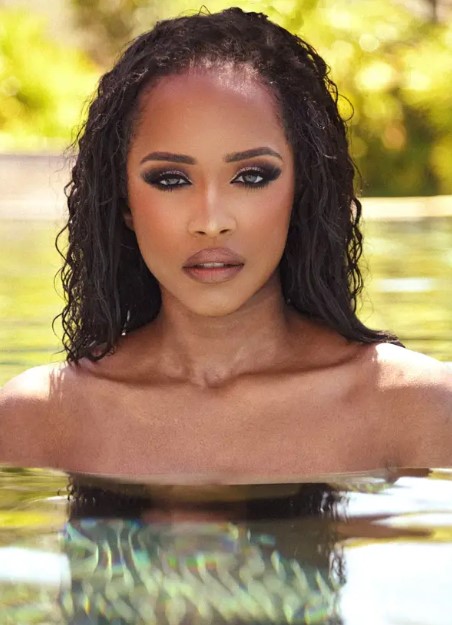 Grace Lange Of Delaware Is A Law Student At The University Of Pennsylvania. The 22-Year-Old Works As A Commercial Model And Has Walked In New York Fashion Week.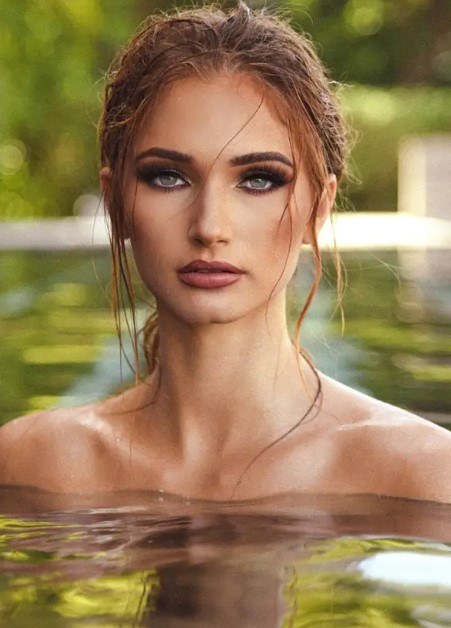 Taylor Fulford Of Florida. The 28-Year-Old Works As An Educator For The Seminole Tribe Of Florida. She Aspires To Become A School Board Member So She Can Prioritize And Implement Policies To Ensure Success For All Students.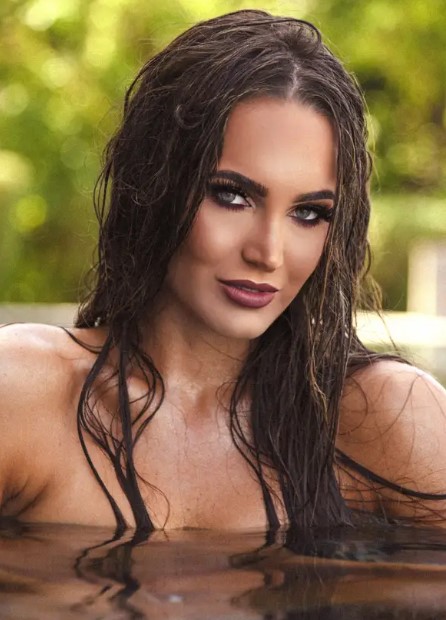 Kiana Yamat Of Hawaii. The 28-Year-Old Works As A Civil Engineer. She Wants To Advocate For Young Women To Confidently Purse Careers In STEM And Be A Role Model In The Male-Dominated Construction And Engineering Industries.
Angel Reyes Is From Illinois. The 25-Year-Old Hopes To Use Her Platform To Advocate For Minorities Who Are Part Of Underprivileged Communities.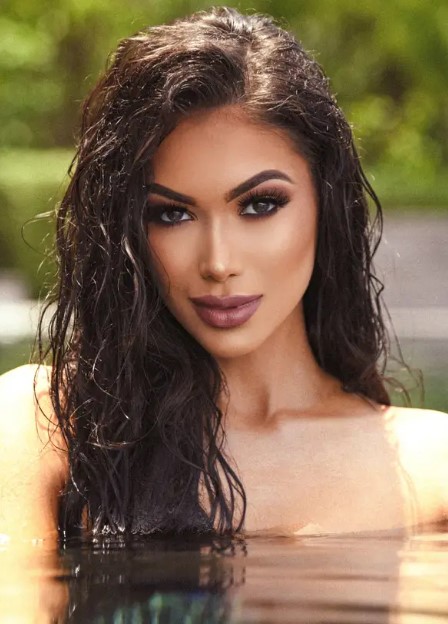 Randi Estabrook Of Iowa. The 25-Year-Old Hopes To Become A Pediatric Physical Therapist And Open, A Pediatric Yoga Studio, To Help Children.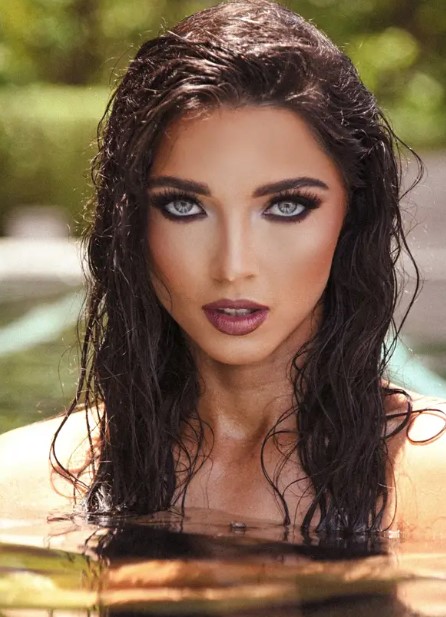 Miss Louisiana KT Scannell Is Currently In A Master's Program At Louisiana State University To Become A Master Gardener. She's An Avid Beekeeper And Hopes To Become A Chiropractor Someday.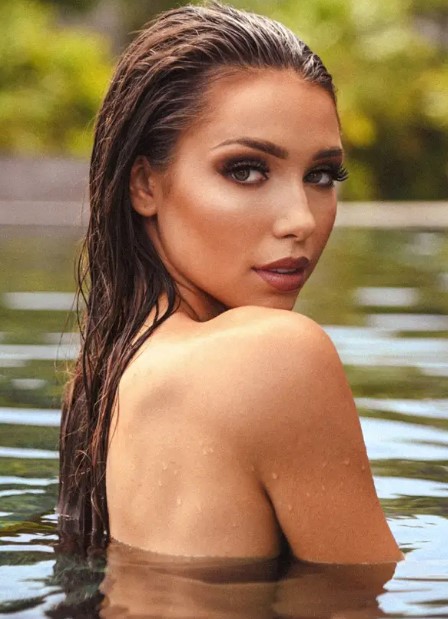 Miss Maryland Caleigh Shade, 23, Intends To Become One Of The Few Women Under 30 To Pass The Master Sommelier Exam In 2023. She's A Survivor Of Domestic Abuse.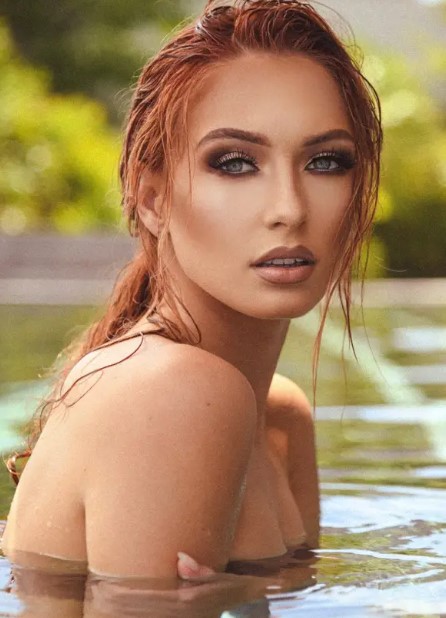 Miss Michigan Of Aria Hutchinson Founded The Nonprofit Project Inpower, Which Supports Victims Of Human Trafficking And Trauma. The 23-Year-Old Plans To Open A Dual Medical Practice Someday.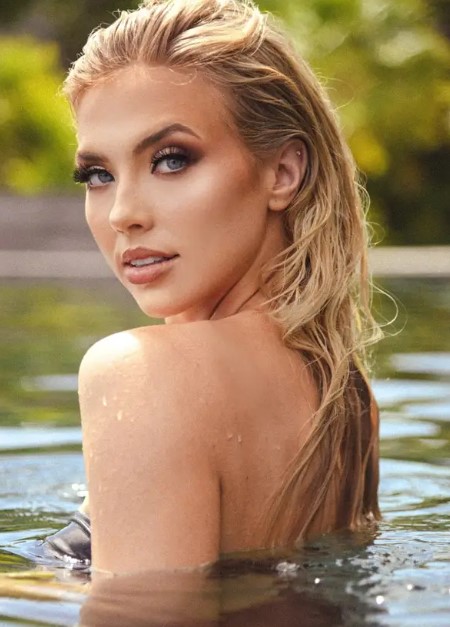 Hailey White Of Mississippi. The 23-Year-Old Has Modeling And Acting Training From The John Robert Powers School. She Hopes To Own A Wedding Planning Company & Venue In The Future.
Heather Lee O'Keefe Of Montana Enjoys Modeling, Managing Her Instagram-Famous Dog Fifi, And Running Her Online Boutique. The 25-Year-Old Works To Rescue Horses In Need And Serves As A Grief Counselor For Children Via Equine Therapy.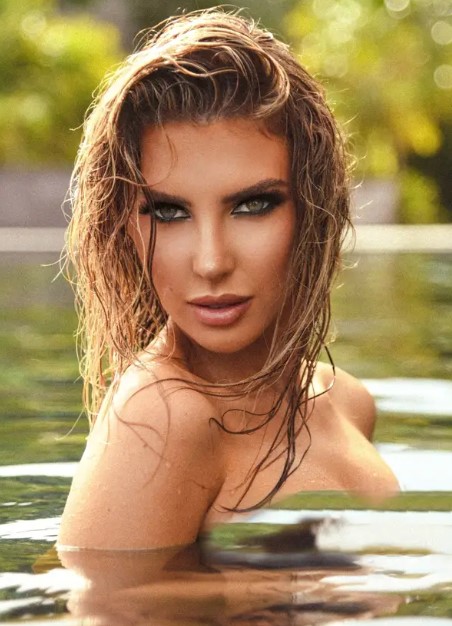 Summer Keffeler. Miss Nevada, Aged 20, Hopes To Become A Commercial Pilot. More Recently, She Published A Book About Her Experience Of Being Bullied And Has Continued Her Passion For Traveling By Visiting Global Destinations, Including China.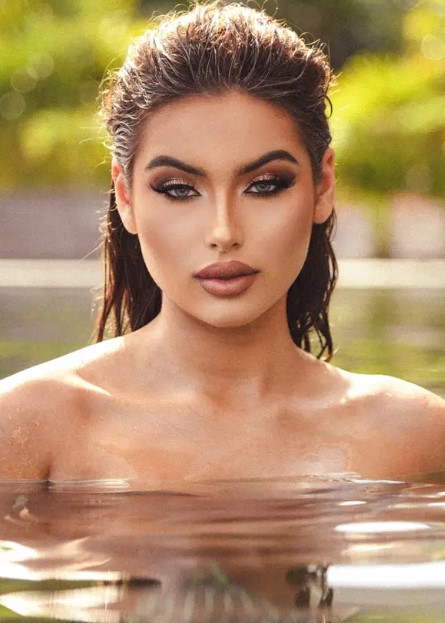 Chloe Flower, a pop and classical pianist, is set to perform at the final event. The two-hour pageant will include a swimsuit competition, an evening gown competition, and an onstage question segment. Accordingly, there will be a private interview with judges offstage.
Alexandra Lakhman Of New Jersey. The 26-Year-Old Had Participated In Miss New Jersey Competition Seven Times Before Being Crowned. When Not On Stage, She Can Be Found Baking, Boxing, And Serving As A Care-Taker For Her Brother, Who Has A Muscle Weakening Disease.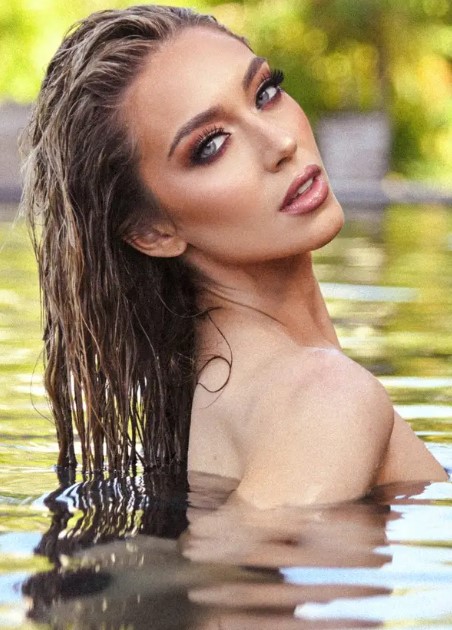 Heather Nunez Of New York. The 26-Year-Old Enjoys Meditating, Writing Poetry, And Inspiring Her Younger Sister. Her Career Path Was Inspired By Her Experience Leaving An Abusive Relationship With The Help Of Law Enforcement.
Sanoah Larcque Of North Dakota. The 25-Year-Old Had Been Honored By Michelle Obama For Her Work Advocating For Native Youth And Now Works As A Grant Financial Analyst. For Fun, She Does Puzzles, Cheerleading, And Pow-Wow Dances.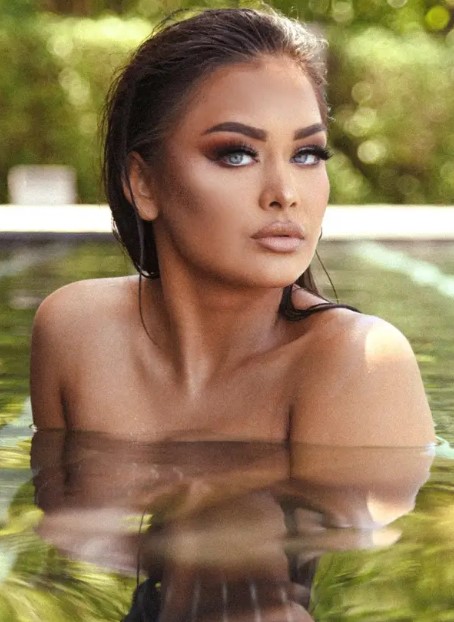 Sir'Quora Carroll Of Ohio. The 23-Year-Old Hopes To Open Her Own Modeling Agency In The Future. She's A Fan Of Voice Acting, And Cooking, And Is Often Found Traveling.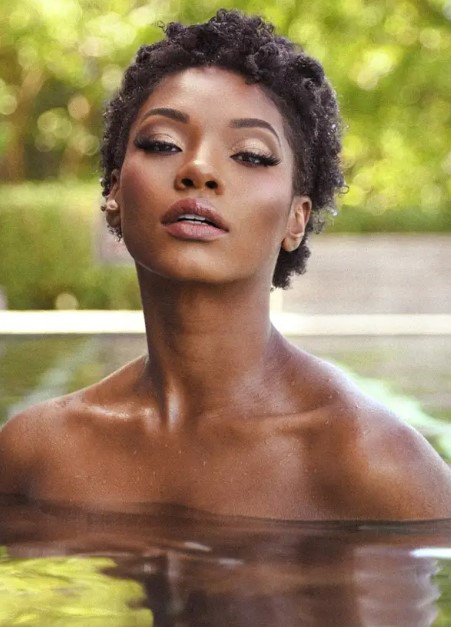 Arielle Freytag Of Oregon. She's Dedicated To Finding A Cure For Cancer After Experiencing The Disease Herself. Now, The 28-Year-Old Serves As A Student Pilot And A Caretaker.
Elaine Collado Of Rhode Island. The 27-Year-Old Is The Founder Of The Non-Profit Called Abba Hope. And In Addition To Aiding Homeless Families, She Wants To Become An Emmy Award-Winning Actress And Screenplay Writer.
Miss South Dakota Shania Knutson, 21, Is Working Toward Her Goal Of Becoming A Specialty Florist And Owning An Event Venue. She Has Her Sights Set On Becoming A Certified Fitness Instructor To Teach Yoga, Cycling, And Others.
R'Bonney Gabriel Of Texas. The 28-Year-Old Works As A Model And Designer For Her Eco-Friendly Clothing Line. She Enjoys Vintage Thrift, Shopping, Sketching, And Hula Hooping.
Krystian Leonard Of West Virginia. The 26-Year-Old Enjoys Golfing, Hunting, Painting, And Acting. She Aims To Create A World Where Physical And Emotional Scars Are Celebrated Rather Than Stigmatized.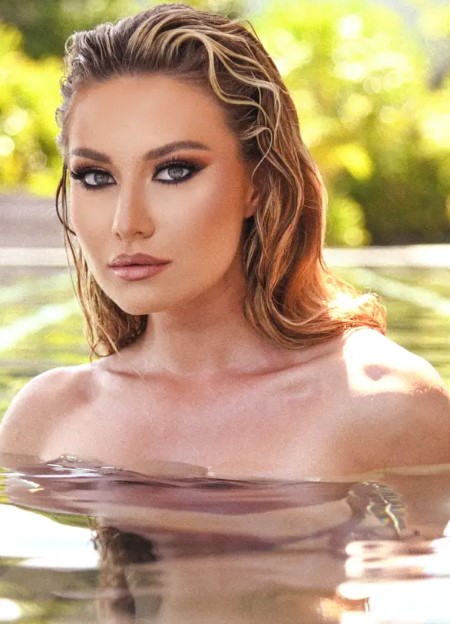 Miss Wyoming Of Morgan Mcnally, 26, Wants To Help People Access Nutritious Foods Through Agricultural Education. She Uses Her Garden To Grow Food She Then Donates To Members Of Her Community.
Katelyn Vinson Of Alabama. The 22-Year-Old Currently Works As The Director Of Admissions At Moondance Adventures. She Dreams Of Becoming An Artist And Manager For A Major Record One Day.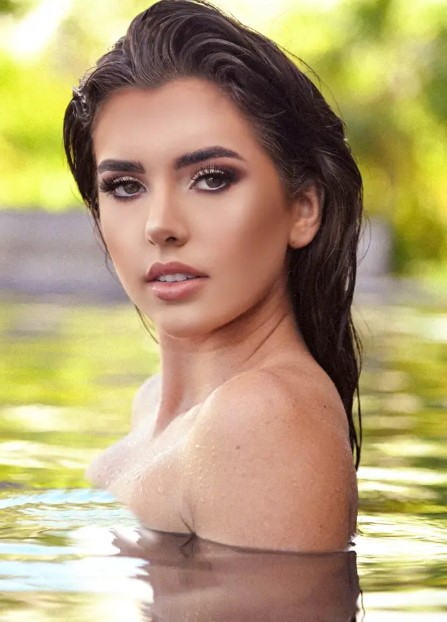 Judges for Miss USA include Broadway producer Ashlee Clarke, model Nicole Williams, social media influencer Olivia Ponton, former table tennis player and model Soo Yeon Lee, fitness instructor Kirk Myers and fashion designer Aaron Potts among others.
Isabel Ticlo Of Arizona, 28, Works As A Game Show Host And Freelance Writer. It's Her Dream To Open A Private Practice With Pro Bono Services.
Courtney Schuman Of Alaska. The 28-Year-Old Works As A Travel And Tour Director. She Dreams Of Becoming A Whitewear Rafting Guide And A Tour Host For The Banff Centre Mountain Film Festival.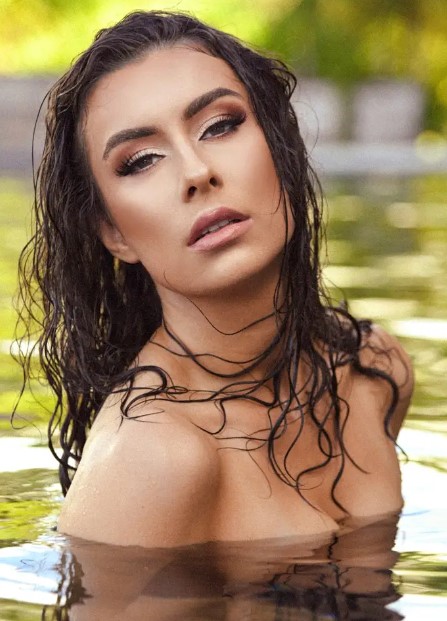 Miss California Tiffany Johnson, 26, Is A Professional Dancer And Model. She Dreams Of Becoming A Sports Broadcaster And Coach Devoted To Helping Women Heal From The Inside Out.
Cynthia Dias Of Connecticut. The 23-Year-Old Works As A Senior HR Generalist At Bridgewater Associates. She Aspires To Become A Certified Life Coach And Performance Coach.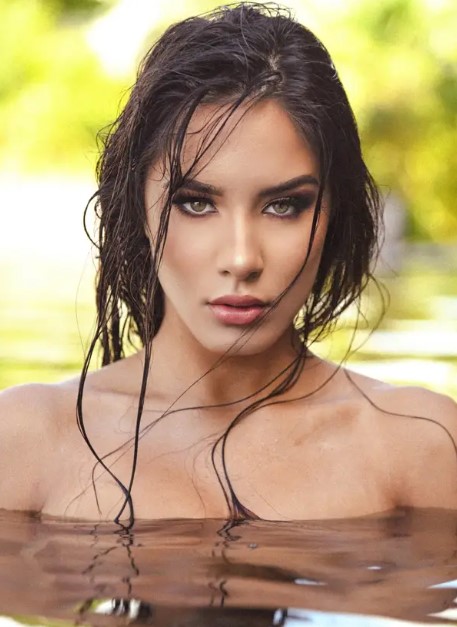 Faith Porter Of District Of Columbia. The 23-Year-Old Founded The Award-Winning Acappella Group, That Has Produced Three Broadway Singers And A Tony Award Nominee.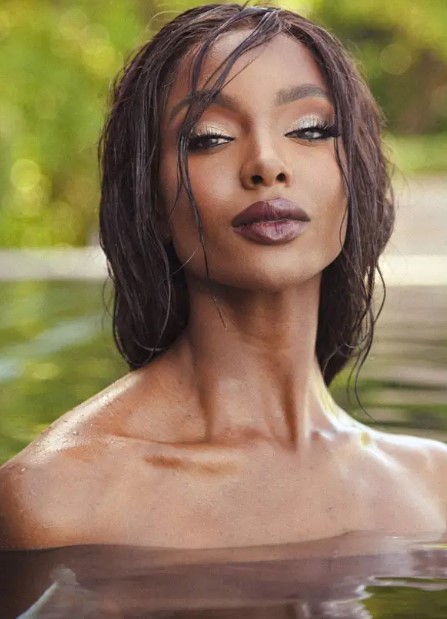 Holly Haynes Of Georgia, 26, Dreams Of Owning And Operating A Sustainable And Socially Responsible Fashion Company That Supports STEM Education And Philanthropic Efforts. She Has Since Written Two Books About Mental Health.
Jordana Dahmen Of Idaho, 27, Hopes To Make A Long-Term Positive Impact On The STEM Community By A Creating A Scholarship Organization. Currently, She Works As A Research Coordinator For A Private Sector Company On Aging And Disabled Populations.
Samantha Toney Of Indiana, 27, Is A Marketing Specialist And Entrepreneur. She Uses Her Free Time To Photograph Those Who Are Sick With Cancer.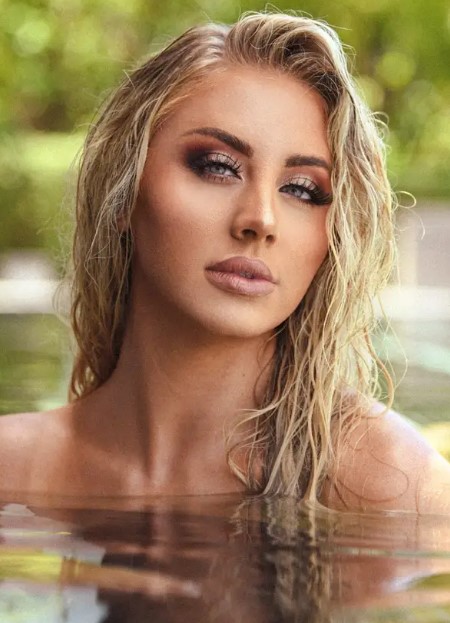 Miss Kansas Elyse Noe, 23, Hopes To Become A Sports News Anchor. For Fun, She Loves To Bake And Has Even Won First Place Ribbons For Her Chocolate Cake.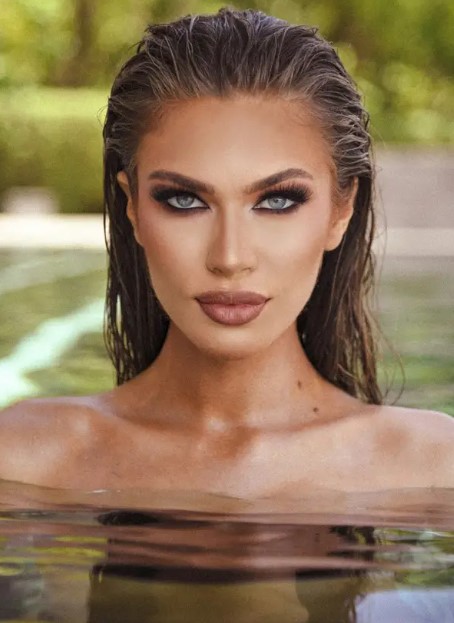 Miss Kentucky Lizzy Neutz Has Aspirations To Be An Actress And Loves Extreme Hiking. She's Currently A Real-Estate Investor In Short-Term Housing.
Hollis Brown Of Wisconsin. The 26-Year-Old Hosts Her Podcast Titled Outnumbered And Partnered With The Milwaukee Bucks To Raise Awareness For S*Xual Assault.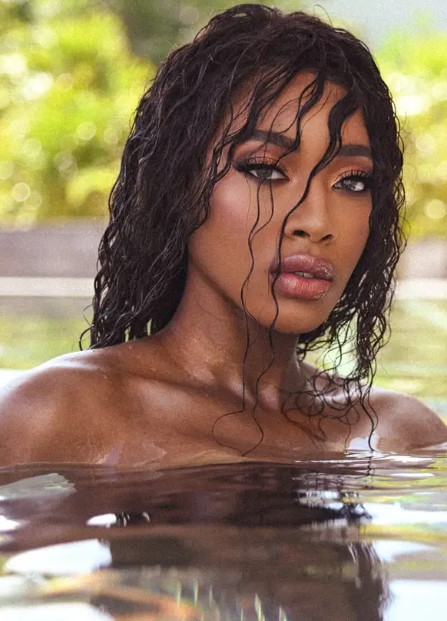 Elle Smith, Miss USA 2021, will crown her successor, and the new title holder will begin a yearlong reign. The winner will move on to compete in the Miss Universe Pageant, scheduled for January 14th, 2023, in New Orleans.
Miss Washington Mazzy Eckel, 22, Dreams Of Influencing The Nation As A Social Media And Marketing Consultant. She Currently Works As A Publicist, Hosting Talk Shows And Teaching Group Fitness Classes.
Kailee Horvath Of Virginia. The 23-Year-Old Who Volunteers As A Firefighter Hopes To Work In A Pediatric Emergency Room As A Registered Nurse.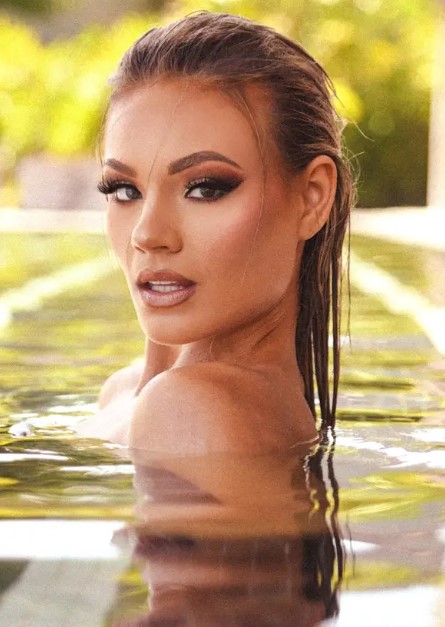 Miss Vermont Kelsey Golonka, 23, Hopes To Grow Her Knowledge In The Nursing Filed And Help Others Who Wish To Do The Same. She Currently Works As A Neonatal Intensive Care Nurse.
Elisabeth Bradley-Gandara Of Utah, 28, Aspires To Be Singer-Songwriter And An Actress. She Wants To Win A Grammy Award And An Academy Award In The Same Year.
Emily Suttle Of Tennessee, 26, Works As A Registered Dietitian. She Dreams Of Becoming The Rachel Ray Of Dietitians While Promoting Body Acceptance. She Loves Flower Arranging And Would Like To Open A Flower Shop.
Meera Bhonsle Of South Carolina, 26, Dreams Of Becoming An On-Air Personality And The Host Of A Television Show. She Hopes To Help People Learn To Read By Increasing Access To Books Through Little Free Libraries.
Billie Larae Owens Of Pennsylvania. The 26-Year-Old Continues Her Career With The Lifestyle Brand Being Billie And Mentors Girls Through Her Philanthropic Endeavor Hoophers.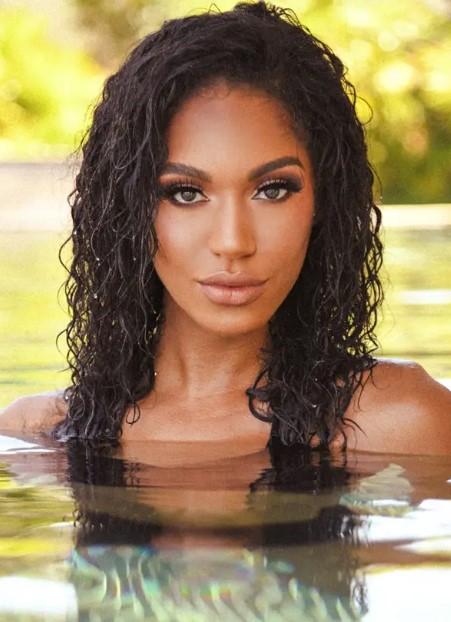 Ashley Ehrhart Of Oklahoma. The 25-Year-Old Hopes To Earn A Doctorate In Sports Psychology. She Had Been Awarded By Oklahoma Government Officials For Her Mental-Health Work In The State.
Morgan Romano Of North Carolina, 24, Hopes To Earn A Juris Doctor Degree And Become A Patent Attorney. She Is A Chemical Engineer And A Classically Trained Ballerina.
Suzanne Perez Of New Mexico. The 25-Year-Old Is Working Towards Opening Her Rehabilitation Center For Adults And Children. She's Currently A Speech-Language Pathologist.
Camila Sacco Of New Hampshire. The 27-Year-Old Is Passionate About Improving Food Quality Around The World And Currently Works As A Nutritionist And Health Information Management Specialist.
Miss Nebraska Natalie Pieper, 27, Hopes To Create A Venture-Capital Fund That Invests In Female-Owned Businesses. She Enjoys Wake Surfing, Online Shopping And Is A Classically-Trained Ballet Dancer.
Mikala Mcgee Of Missouri, 28, Is A Sports Anchor And News Reporter, Who Had Played Division 1 Basketball For Five Years Thanks To Her Degrees.
Madeline Helget Of Minnesota, 24, Is A Registered Sonographer With A Degree From St. Cloud Technical.
Skarlet Ramirez Of Massachusetts, 27, Hopes To Grow Her Youtube Platform And Develop A Modeling Career. She Emigrated From The Dominican Republic At 13 To The United States With Her Single Father.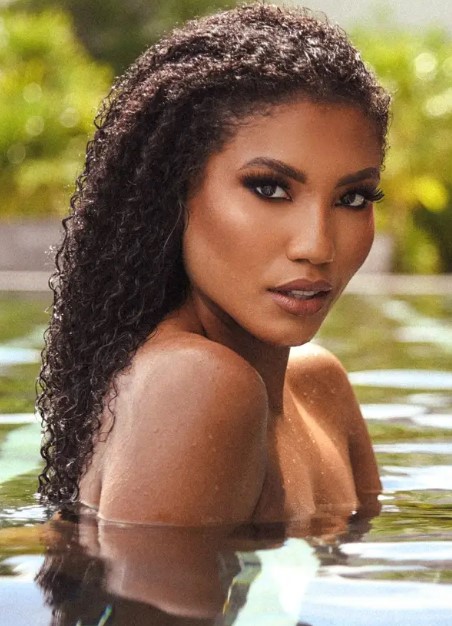 Elizabeth Kervin Of Maine, 20, Has Been Volunteering With Veteran Programs In Maine For Seven Years. She's Currently A Husson University Student Studying Biochemistry. She Also Has The Intention Of Becoming A Trauma Surgeon.