Beauty
Meet Celebrities Who Are The Biggest Advocates Of Body Positivity
It's time to move out of the comparison nest.
Most people now know that Instagram isn't REAL Life as photos are posed, retaken multiple times, and many are not people's real bodies. For a few, it's still hard to stop and break out of the comparison nest, but thankfully, we have influencers, models, and even celebrities continuously using their affluence to change mindsets.
Celebrities are using their reach through different social media platforms to speak up on everything, including cellulite, filters, facetune, Photoshop apps that help promote unrealistic standards that can't be achieved naturally, societal expectations, self-confidence & body positivity while encouraging us all to be authentic. Here's a list!
Mindy Kaling.
On Instagram, the actress often photos of herself donning bathing suits to prove that every shape or body size is a bikini body. Kaling also advocates that women shouldn't shy away from wearing sultry clothing just because of their bulges and rolls. "WEAR A BIKINI IF YOU WANT TO WEAR A BIKINI. You don't have to a size 0," she urged.
Kesha.
The singer is no stranger to struggle, going through the most challenging time with her record label and many other things. Kesha remains strong despite it all and couldn't be more proud or perhaps confident with her FRECKLES. She wrote on Instagram: "This year my resolution is to love myself. Just as I am, all f**ked up and imperfect and whatever else. And to let my freckles liiiiive."
Demi Lovato.
The singer, who came out as non-binary, struggled for several years with body image and eating disorders. But now, they are living their truth, speaking confidently in interviews about body neutrality. Lovato had written in a post on Instagram about how they're letting go of their perfectionism and embracing freedom from self-criticism.
Ireland Baldwin.
She's also heavily trolled online for body-positivity photos, but Ireland has insisted that "embracing my cellulite, stretch marks, curves, eczema, pale skin, grown out roots, hairy legs, ingrown and all other fun things make me human."
Jameela Jamil.
Jamil is a vocal feminist and a true positivity advocate. The Good Place star has, in fact, established a brand around body positivity, where she shares her struggles with weight gain and eating disorders. She's firmly against photoshopping images.
Lizzo.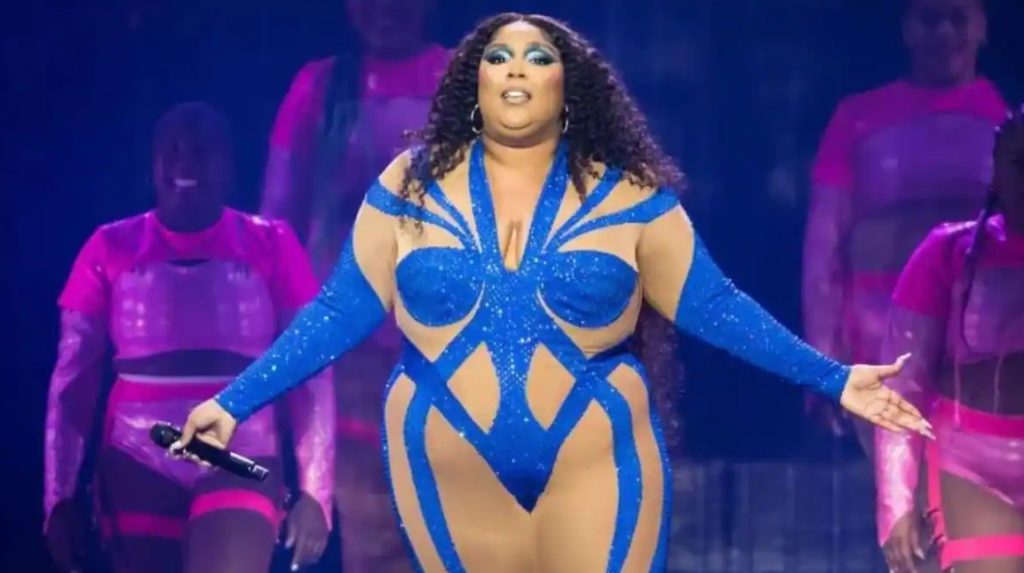 Lizzo remains the LEADER when it comes to the body positivity campaign. She's constantly trolled, but she has remained firm while urging her Instagram followers at a time: "Never ever let somebody stop you or shame you from being yourself. This is who I've always been." The singer had also insisted that she wouldn't censor herself because everyone was looking at her neither would she shrink because someone thought she was not sexy.
Iskra Lawrence.
The model continues to speak up about self-love and positivity. She wrote in the caption: "The left is about 10 years ago. And the right just under a month ago. I remember being proud of how skinny I looked during this photoshoot. And how now people call me fat when I'm just happy to alive and grateful for this body I call my home."
Ashley Graham.
The supermodel is a fighter for size inclusivity in FASHION. Graham is firmly against having her photos retouched or edited, and this has been somewhat of encouragement for people to be comfortable in their shape or size. She enjoys flaunting her rolls, curves, and even cellulite in most of her Instagram photos.
Hilary Duff.
In this pic, the singer/actress preaches that the idea of moms having a perfect bounce back is unrealistic. In the caption, she advised: "Ladies, let's be proud of what we've got and stop wasting precious time in the day wishing we were different, better, and unflawed."