celebrity
40 Celebrity Couples That Will Make You Believe In Love
They're incredibly inspirational.
In Hollywood, true love remains a rarity! Many couples have the headlines with finding the ONE, but they eventually split up in a matter of months or years. As a result, it's pretty impossible to track who's dating who, but thankfully some have stayed with their partner for a lifetime, exploring the world, raising children, and growing old together.
Long-lasting love also exists in Hollywood. Whether couples in this category have celebrated decades of marriage or have had successful relationships without husband or wife titles, they've made things work effectively and remain an inspiration to their fans. Have a look, read through their stories, and enjoy!
Dax Shepard and Kristen Bell.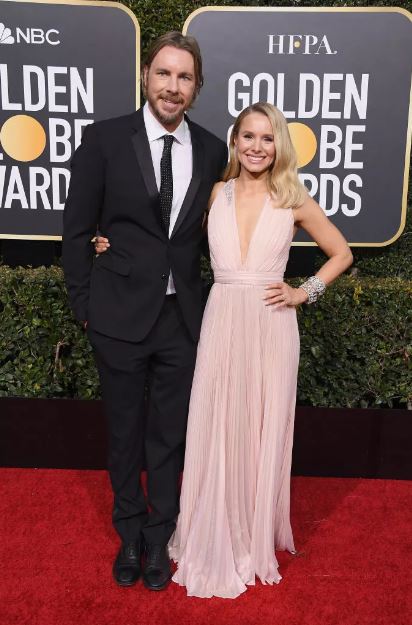 Shephard and Bell are known for being open about their relationship even though they conceal the identity of their children. The pair wed in 2013 after postponing their wedding until same-sex unions were permitted. Even when difficulties emerge, they remain truthful about the challenges they face.
Sarah Paulson And Holland Taylor.
Paulson and Holland reconnected on Twitter in 2015, ten years after their initial meeting. Their famous 32-Year age gap between the couple never hampered their union.
Victoria And David Beckham.
One of Hollywood's sexiest couples is Victoria and David Beckham. They first connected at a soccer match in 1997 and started dating. They have been married for nearly 20 years and have four children.
Maya Rudolph And Paul Thomas Anderson.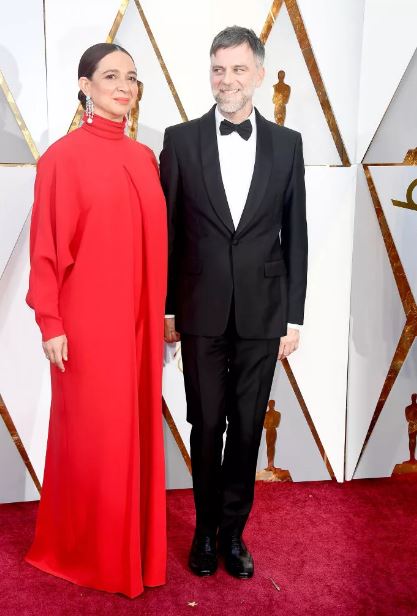 This pair has been dating since 2001 and, despite their claim to be unmarried, they refer to one another as husband and wife. And because they keep their relationship very covert, it's fun to see them walk the red carpet together at all times.
Chrissy Teigen And John Legend.
The two met when Chrissy played Legend's love interest in the "Stereo" music video in 2006. Before getting married in 2013, they had sporadic relationships, and so far, they are parents to two children, Miles and Luna.
Alicia Keys And Swiss Beatz.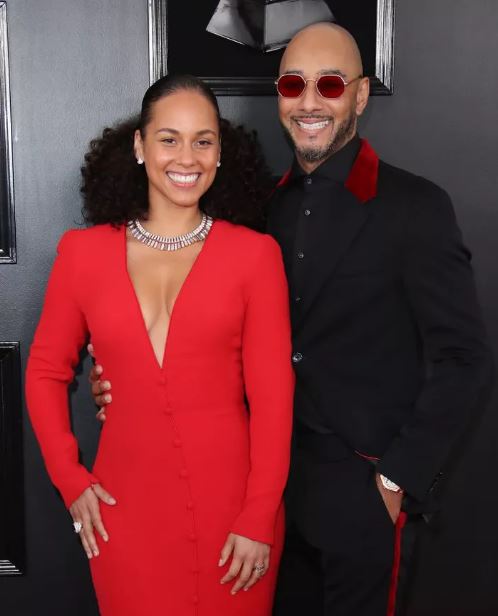 This couple didn't begin dating until 2008 when Beatz was still involved with his first wife, Mashonda Tifrere. They met as teens in the 1990s but officially tied the knot in 2010 and are now parents to beautiful children.
Melissa McCarthy And Ben Falcone.
They met in a comedic writing class in 1998 and have been together ever since. Melissa and Ben have the cutest relationship/career together, and they seem to be "on the very same page" from the time they met.
Oprah Winfrey And Stedman Graham.
It's sometimes easy to forget that Winfrey is a relationship. She had met with Graham in 1986, and they've been together since then. However, their relationship is private, and the pair aren't married even after Winfrey accepts his proposal.
Seth Rogan And Lauren Miller.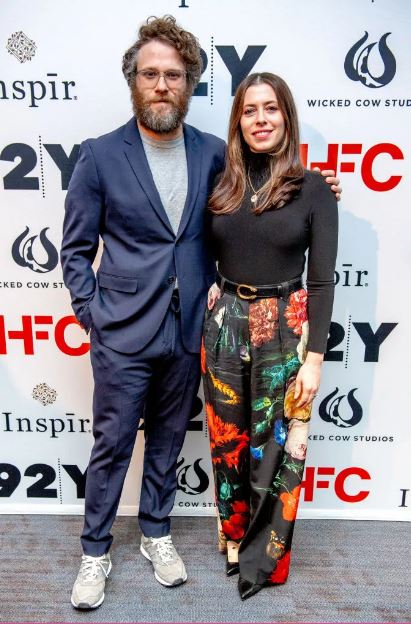 In 2004, Rogan and Miller connected through a friend and started dating. In 2010, Miller was changing her clothes in her closet when Rogan got down on one knee and proposed. Soon after, they got married and recently discussed their decision not to have children.
Julia Roberts And Danny Moder.
The actress and cinematographer met while working on The Mexican in 2000. They have been happily married for several years, even though their romance first sparked a bit of scandal.
Jason Momoa And Lisa Bonet.
Momoa harbored feelings for Bonet, who played a TV character, in the 1980s. And when they officially met in 2005, Momoa knew it was his moment to make an impression. They eventually tied the knot in 2017, having dated for 12 years and has two children before their split this year.
Steve Carell And Nancy Walls.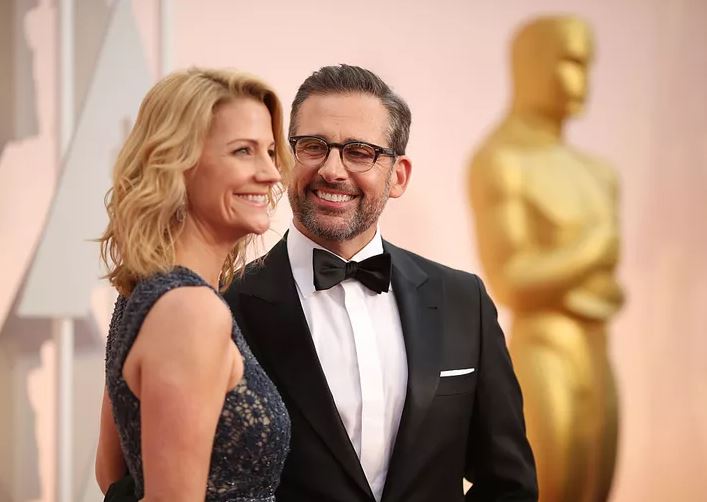 The two initially met while Nancy was a student of Carell while he was teaching improv in Chicago. Carell was reluctant to ask her out at first, but they finally ended up dating. They've been together for over 20 years and worked together on The Office.
Julia Louis-Dreyfus And Brad Hall.
Early in the 1990s, while they were both undergraduates at Northwestern University in Illinois, Brad and Julia started dating. Together, they gave a performance on Saturday Night Live and went on to have prosperous professions. In June 2022, they celebrated their 35th wedding anniversary via an Instagram post.
Judd Apatow And Lesile Mann.
This pair has so far maintained a remarkable professional and romantic relationship. After being together for more than 20 years, the two officially tied the knot in 1997.
Tim McGraw And Faith Hill.
Tim and Faith have been together for more than 20 years, written music, and gone on tours. They met for the first time in 1994, married in 1996, and now have three children.
Denzel And Pauletta Washington.
The couple has been married for almost 40 years. They first connected while filming Wilma for television in 1977, and they began dating a year later. Before being married in the 1980s, Pauletta had allegedly rejected Denzel's marriage proposal twice.
Tom Hanks And Rita Wilson.
This power couple has been married for more than three decades. They met on the ABC comedy Bosom Buddies set in 1981 and got hitched. They have gone through everything together, from Wilson's breast cancer diagnosis to acquiring the coronavirus in 2020, and are parents to two kids, Chet and Truman.
Harrison Ford And Calista Flockhart.
The Golden Globes in 2002 was where this couple first met and tied the knot eight years later. Flockhart adopted her son Liam shortly before she met Ford, and they raised him together. However, the pair live on an 800-acre ranch in Wyoming and keep things low-key.
Blake Lively And Ryan Reynolds.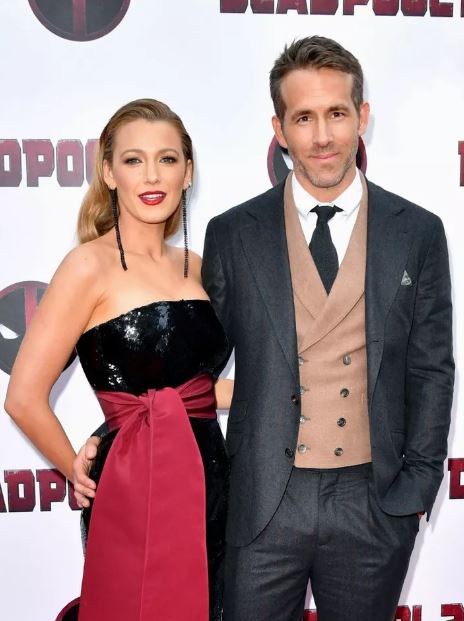 Not long after starring in The Green Lantern, Blake and Ryan started dating quietly and shortly got married. They're known as one of the funniest couples in Hollywood and have since had three children together.
Beyoncé And Jay Z.
This couple met when Beyoncé was aged 18, and they instantly became an item. They've been through Jay-Z's infidelity and have become parents to three children named Blue Ivy and twins Sir and Rumi.
Viola Davis And Julius Tennon.
This pair tied the knot in June 2003 and adopted a daughter, Genesis, in 2011. Notably, Viola is a stepmom to Tennon's two children from past relationships.
Elton John And David Furnish.
Elton and Furnish have been married for almost thirty years and are known for their AIDs charity. The two first met in 1993, and John proposed twelve years later. In 2014, the pair was honored with the Human Rights Campaign Equality Award.
Freddie Prinze Jr. And Sarah Michelle Gellar.
This 90s dream team of a couple tied the knot in their mid-20s after meeting on the set of 1997's I Know What You Did Last Summer. They've been married for over twenty years and blessed with two children.
Thandie Newton And OI Parker.
These two keep things low-key, yet they've been married for over twenty years. Accordingly, the Westworld actress and her writer/director husband are parents to three children.
Lance Bass And Michael Turchin.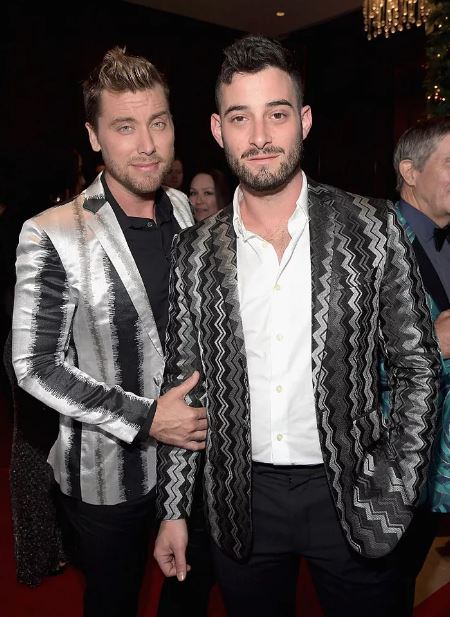 Lance and Michael met in 2011 at a mutual friend's party and shortly after became romantic. They tied the knot in 2014, and having gone through surrogacy attempts, failed IVF treatments, and a miscarriage, the two have recently announced they're expecting their first child.
Penelope Cruz And Javier Bardem.
Not much is known about this couple as they keep things private but had secretly tied the knot sometime before 2010 and have welcomed two kids.
Neil Patrick Harris And David Burtka.
This couple met on a street corner in New York City, and after they started dating, it took only three months before they moved in together. So far, they've been together for over 17years and have children.
Kevin Bacon And Kyra Sedgwick.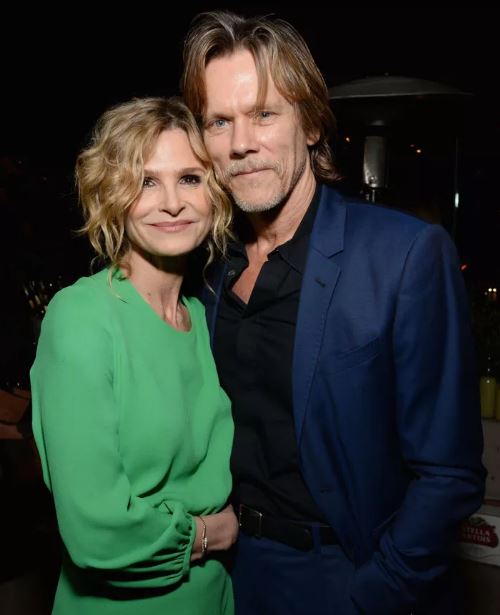 This couple has become known for their activism, especially in politics. They are basically a Hollywood institution and have been married for over thirty-one years and still counting.
Will Smith And Jada Pinkett Smith.
They've had a fair share of ups and downs, but their relationship has appeared lovable and relatable. Will and Smith met in 1990, got married in 1997, and are parents of Jaden and Willow Smith.
Goldie Hawn And Kurt Russell.
This couple met in 1996 but didn't go on their first date until 1983. Goldie and Kurt are famously not married but have been together for nearly forty years.
Justin Mikita And Jesse Tyler Ferguson.
Justin and Tyler started dating in 2010, and just when marriage equality passed in 2013, they shortly tied the knot. Things have been great for the pair, and in July 2020, the couple welcomed their first child.
Lily Tomlin And Jane Wagner.
These two met in the 1970s; it was love at first sight. Lily and Jane have been together for over fifty years; they got married in 2013.
Mathew Broderick And Sarah Jessica Parker.
Mathew and Jessica are another Hollywood couple that keeps things private. This couple met in the 1990s on Broadway and got married in 1997. So far, they've been blessed with three children.
Tom Brady And Gisele Bundchen.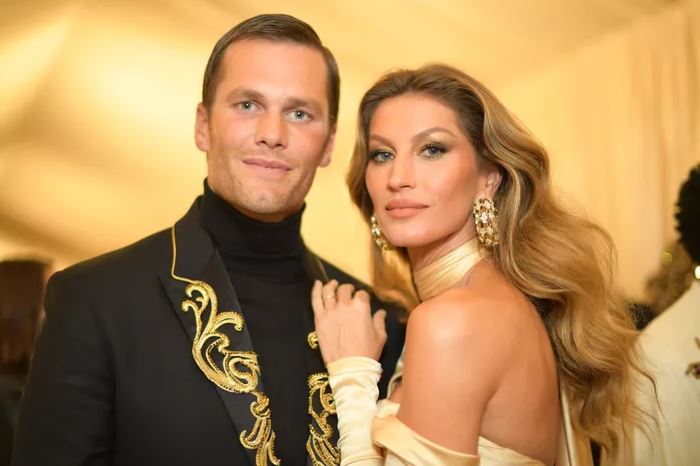 Brady and Gisele have had their share of ups and downs, but they continue to be by each other's side every step. The football star and supermodel officially tied the knot in 2009 after being set up on a blind date.
Cynthia Nixon And Christine Marinoni.
Nixon was still married when she met Christine. And while she had never been with a woman before, the pair instantly connected and tied the knot in 2012. Together, they raise a son alongside Nixon's two other children.
Mark Consuelos And Kelly Ripa.
These two lovebirds met in 1995 on the set of All My Children. And despite their on and off relationship, they remain together and share three children.
Emily Blunt And John Krasinski.
Emily and John met in 2008 and a year later got engaged. It was love at first sight for the pair, and they've been blessed with two children.
LeBron James And Savannah Brinson.
LeBron and Brinson are high school sweethearts, but they didn't get engaged until 2011 after becoming parents to two children. They officially tied the knot in 2013 and have since added a daughter to the family.
Enrique Iglesias And Anna Kournikova.
Their relationship is so private, yet they're adorable! The two met on the set of a music video "Escape" in 2001, and they immediately started dating. They're still happy together and have three children.
Mathew McConaughey And Camila Alves.
This couple met in 2006, engaged in 2011, and married in 2012. They have a love that can't be questioned and has two children together.