celebrity
35 Famous Couples You Possibly Might Have Forgotten Were Married
Yes, they all had tied the knot.
There's this stereotype in Hollywood that relationships don't last very long. The situation has even left many fans questioning if true love exists. But while this does happen, some have remarkably survived and long lasted in La La Land than one would think. Well, this article isn't hinged on the mentioned above but on couples, you possibly might have forgotten were married.
Relationships in the movie industry remain open for all to see and air their opinions. And as a result, it is possibly part of why some celebrities aren't strangers to being married for the second or third time. Likely, you don't truly know your favorite celebrity, but not to worry, we've got you covered. Listed below is a list of couples you never knew had tied the knot. Have a look, enjoy and brace up for some mouth-opening.
Angelina Jolie And Jonny Lee Miller.
Jolie's marriage to Brad Pitt is publicly known, but her first husband is Jonny, who presently stars as Sherlock Holmes on the CBS procedural Elementary. The duo got hitched in 1996 but divorced in 2000. In May 2014, Jolie reportedly described her ex-husband as a great friend.
Julia Roberts And Lyle Lovett.
Julia and country singer Lyle had a surprise wedding in 1993 but split up after twenty-one months.
Jennifer Lopez And Ojani Noa.
Before Lopez got entangled with A-Rod and Ben Affleck, she was married to Marc Anthony and, before that, dancer-choreographer Cris Judd. But first came Ojani, a model and actor whom Lopez got married to in 1997. The duo actually separated in 1998.
Halle Berry and David Justice.
Berry and Major League Baseball player David said the word "I DO" on New Year's Day of 1993, but they separated in 1996, with Berry filing a restraining order against David. However, she has since married and divorced Oliver Martinez and Eric Benet.
Chad Micheal Murray And Sophia Bush.
In April 2005, the One Tree Hill costars tied the knot in a Santa Monica ceremony with handwritten vows. Five months later, they announced their separation.
Drew Barrymore And Jeremy Thomas.
Before Tom, Drew had once been married to bar owner Jeremy. The duo got married in 1994 after six weeks of dating but filed for divorce less than two months later. At the time, Drew was only 19, while Thomas was 31.
Zooey Deschanel And Ben Gibbard.
In September 2009, Zooey and Gibbard got married after being introduced by their mutual music manager. But it didn't last, as the couple announced their split in November 2011.
Kate Winslet And Sam Mendes.
Winslet and Sam got married in 2003 but eventually divorced after making the film Revolutionary Road together in 2010.
Eva Longoria And Tyler Christopher.
Eva of Pre-Desperate Housewives walked the aisle with soap star Tyler in 2002 but went their separate ways in 2004. However, Eva has since married divorced basketball player Tony Parker while Tyler is wedded to Jose Antonio Baston, a Latin America media firm president.
Kid Rock And Pamela Anderson.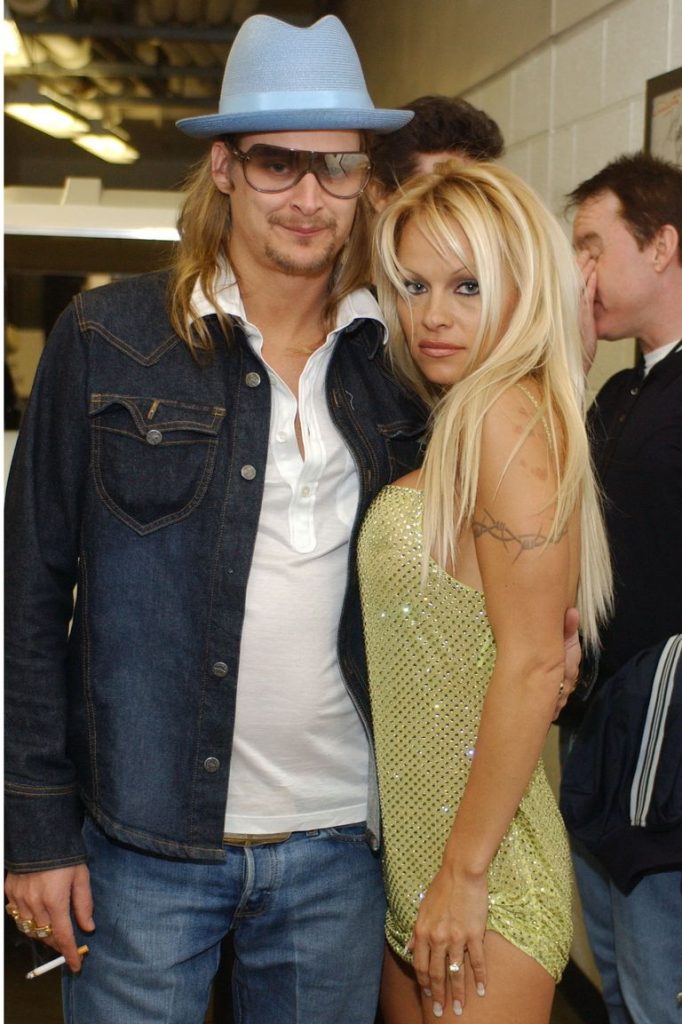 Kid and Baywatch Pamela's wedding was quite famous as it had transpired on a party yacht in St. Tropez. The duo got married in July 2006 and separated in November 2007. After the divorce, Pamela never spoke to Kid again.
Uma Thurman And Gary Oldman.
Uma, the Kill Bill badass, married Gary back in 1990. The couple eventually divorced two years later. Gary is presently on wife number five, Gisele Schmidt, while Uma wedded Ethan Hawke in 1998, but they split in 2005.
Eddie Murphy And Tracey Edmonds.
At the start of 2008, Murphy married film producer Tracey in a New Year's Day ceremony in Bora Bora. Things fell apart within days, and they ended the marriage two weeks later. Currently, the comedian is engaged to Australian model Paige Butcher.
Bradley Cooper And Jennifer Esposito.
In late 2006, Bradley married Crash actress Jennifer but called it quits just four months later.
Michelle Williams And Phil Elverum.
Michelle and Elverum tied the knot in July 2008. When the duo separated, the news remained low until April 2019. It was suspected the marriage ended earlier in the year. However, Michelle has since married director Thomas Kail and the dup have welcomed their first child together.
Kim Kardashian And Damon Thomas.
Kim's first husband came into the picture before every Kardashian activity was monitored. The SKIMs Founder and Damon, a music producer, had eloped in 2000 but eventually separated in 2004.
Richard Gere And Cindy Crawford.
Wedding bells rang for this couple in 1991, but they officially separated in 1995.
Will Smith And Sheree Zampino.
This couple was married from 1992 to 1995 and share a son named Trey. After their split, Will married Jada Pinkett Smith while Sheree has since married and divorced San Diego Charger Terrell Fletcher.
Chris Kattan And Sunshine Tutt.
In June 2008, the Ex-SNL cast member Kattan married Sunshine after proposing on Christmas Eve 2006. Sadly, the marriage ended eight weeks after the wedding.
Tom Cruise And Mimi Rogers.
Before Tom's marriage to Katie Holmes and Nicole Kidman, he had been married to Lost in Space actress Mimi. The couple wedded privately in 1987 and announced their divorce in 1990. It's reported that Mimi introduced Tom to Scientology.
Jennifer Grey And Clark Gregg.
In July 2001, the Dirty Dancing Star married the Agents of SHIELD actor on Martha's Vineyard with a beach theme and a New England clambake menu. Unlike everyone else, the pair are still together and going strong.
Drew Barrymore And Tom Green.
In 2000, Drew married the comedian, both appeared in Charlie's Angels, and Freddy Got Fingered. Months later, Tom filed for divorce, citing irreconcilable differences.
Laura Dern And Ben Harper.
In a small ceremony at their Los Angeles home after having two kids together, Laura – the Big Little Lies star married the Grammy Winning musician in 2005. Sadly, Ben filed for divorce in 2010 but reconciled. In 2012, Laura was the one who filed, and officially they separated in 2013.
Mario Lopez And Ali Landry.
The couple was together for less than two weeks in 2004. They had the marriage dissolved, and in 2011, Mario publicly copped to having on Landry before the wedding.
Elisabeth Moss And Fred Armisen.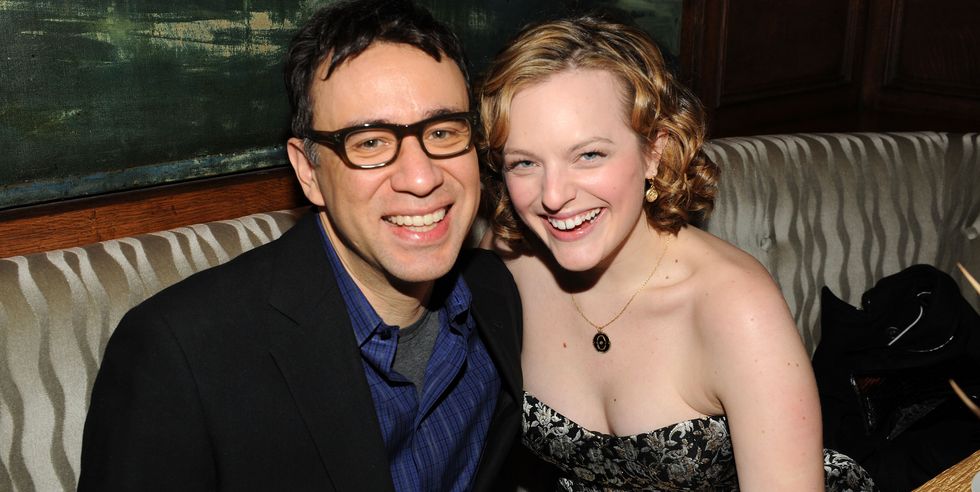 Elisabeth met with the Mad Men costar in October 2008. The pair married a year later but split just after eight months. In a later interview with Howard Stern, Fred admitted he was a terrible husband, and Elisabeth confirmed this in an interview with New York Magazine in 2014.
Brooke Shields And Andre Agassi.
In 1997, the supermodel and tennis legend tied the knot. But two years down the line, they Suddenly Separated. When they were together, Brooke, in her 2014 Memoir, shared that Andre was addicted to crystal meth.
Nicolas Cage And Patricia Arquette.
Nicolas and Patricia said the word "I DO" in 1995 following a rare courtship that supposedly included a proposal from Nicolas the same day they met. However, they announced their split after five years together, finalized in 2001.
Helen Hunt And Hank Azaria.
Helen, who starred in Twister, wed the Simpsons voice actor Hank in 1999 after dating for five years. After 17months of marriage, the couple eventually split in 2000.
Jennifer Garner And Scott Foley.
Before Jennifer and Ben Affleck, she married Scandal hunk Scott. The pair met on the set of Felicity and got married in October 2000. By March 2003, the duo sadly separated.
Jeff Goldbum And Geena Davis.
This couple met on the set of their movie Transylvania 6-50000 and appeared in more films together – Earth Girls Are Easy and The Fly. In 987, they made things official with a Vegas wedding but separated in 1990 after Geena filed for divorce over irreconcilable differences.
Will Arnett And Penelope Ann Miller.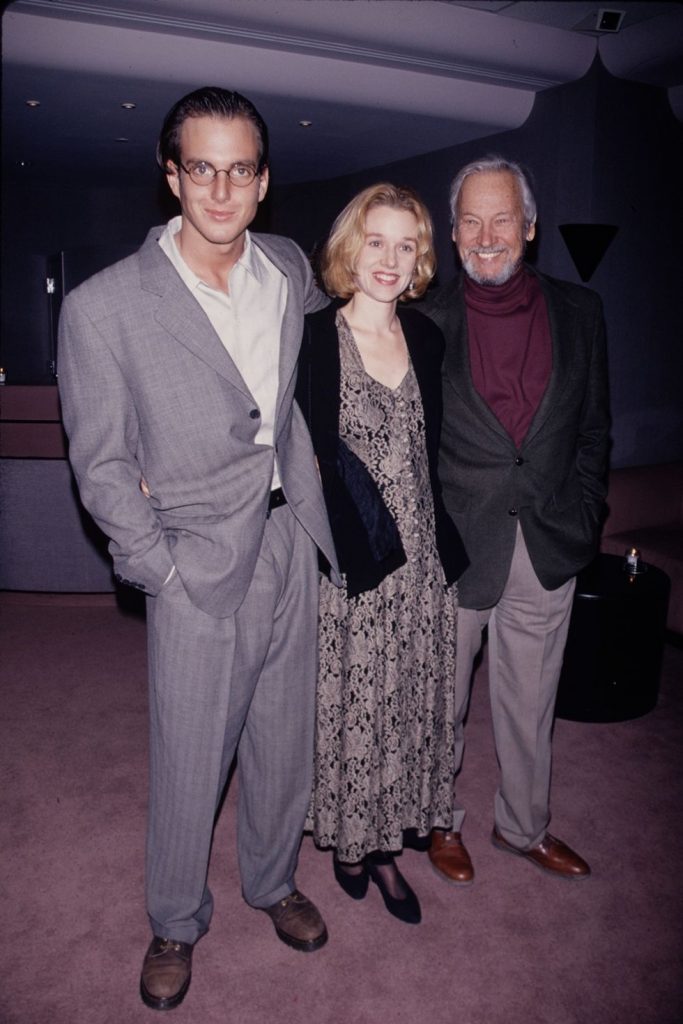 While the world still mourns the demise of Will's marriage to Amy Poehler, the Parks and Rec star turns out to be his second wife. The duo was only married for less than a month after getting married in December 1994.
Nicky Hilton And Todd Meister.
Nicky and Todd got married in a Las Vegas ceremony in 2004. The money manager had proposed several weeks earlier but then annulled the marriage three months later.
Heidi Klum And Ric Pipino.
Heidi had previously been married to Seal before the celebrity hairstylist Ric. The duo got married in 1997 but separated five years later. They remain good friends, and Heidi has since branded him a good guy.
Sandra Oh And Alexander Payne.
In 2003, the Grey's Anatomy star and the Sideways director married but sadly called it quit in 2005. Reportedly, it took the couple over two years to settle their finances.
Nicolas Cage And Lisa Marie Presley.
After his divorce was finalized with Patricia, Nicola wedded Lisa Marie – the daughter of Elvis Presley. Marie had previously been married to Michael Jackson. However, Nicolas filed for divorce in 2002 after just three months of marriage.
Cher And Gregg Allman.
Three days after settling her divorce from Sonny Bono in 1975, Cher married Gregg of The Allman Brothers Band. But nine days later, Cher filed for divorce from him because of his issues with heroin and liquor. At the time, the duo reconciled and stayed together until 1977.