Body Positivity
24 Celebs Who Aren't Afraid To Show Off Their Bodies After Pregnancy
Aren't you inspired?
Every woman struggles with pregnancy and even postpartum depression differently. And to show what it indeed looks like, some celebrities are showing off all the variations of normalcy for both motherhood and postpartum. The aim is to spread body positivity and, importantly, to encourage new moms to embrace their stretch marks and other pregnancy battle scars.
Questions often emerge when a celebrity appears in the media soon after they had a new baby with a bounce-back body. A few aren't always 100% honest with their answers, but most have chosen to instead show their natural post-baby bodies after giving birth. From Emily Ratajkowski to Ashley Graham, the celebs compiled below ditched the camera angles, filters, and Photoshop to you the reality. Have a look.
Lauren Burnham Luyendyk.
"11 days [postpartum]. Just a reminder that not everyone gets a flat tummy back right after popping babies out, and it's all good. Proud of this squishy belly even if I have to ask, "What could possibly be in there?!' LOL," the Bachelor alum captioned a selfie of herself after welcoming twins with husband Arie Jr.
Karlie Kloss.
After giving birth to her first kid, Levi, in March, the model showed the results of her hard work to reclaim her sculpted abs. On August 19th, Kloss posted on her Instagram Stories a photo in a green sports bra and black leggings, including her sculpted abs, five months after giving birth.
Halsey.
The singer, on August 8th, showed off her stretch marks in a snapshot. Ender Ridley Aydin, her first child with partner Alev Aydin, was born less than a month before July 14, 2021.
Maren Morris.
A year after giving birth to her son Hayes, the country singer opened up about the challenges around her body image. She even hit back at the trolls, insisting: "I am never saying 'trying to get my body back again. No one took it; I didn't lose it like a set of keys."
Brittany Cartwright.
The Vanderpump Rules alum, in her post-baby physique, had taken her 7-week-old son Cruz to the beach on June 6. In a photo of the outing shared on Instagram, Brittany captioned it: "First beach day!"
Robyn Lawley.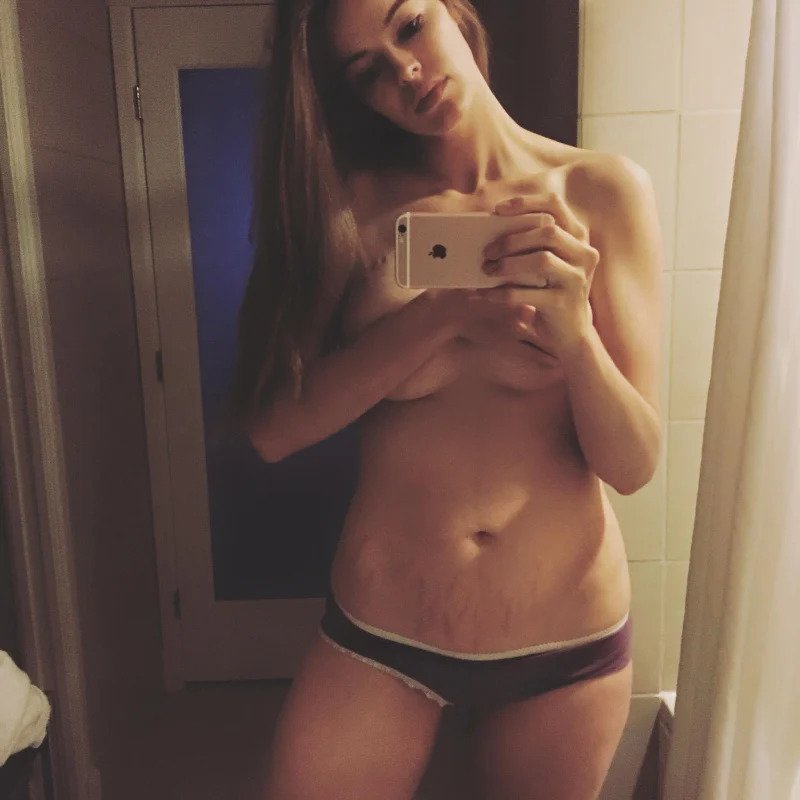 "I knew [the stretch marks] were coming, and as they're fading into white (like all my others), I thought I might capture them. We put an unbelievable amount of ridiculous time-consuming pressure on women to care so much about their flaws they forget how truly beautiful they (you) are today," the Sports Illustrated model had said on Facebook.
Chelsea Houska.
One week after her fourth child, Walker, was born in January 2021, the former Teen Mom 2 actress ensured to "keep it real" as she showed off her belly.
Maren Morris.
On May 2, the "To Hell & Back" singer shared a stunning black-and-white shot of her body on Instagram and captioned it with three white emojis.
Leah Messer.
The Teen Mom 2 star gave birth to her 3rd daughter in 2013, yet she still has stretch marks and drooping belly skin to show for it. She has since been effortlessly trying to normalize the appearance of a woman's physique after having children.
Christian Milian.
Four months after the birth of her son, Kenna, on April 24, 2021, the singer-actress flaunted her bikini physique. On August 15, she again showed off her curves while posing in an aqua two-piece in her swimming pool.
Ashley Graham.
Ashley's twin boys were born on January 7, 2022, and three months later, she showed off the stretch marks on her stomach that resulted from carrying them to full term at about 40 weeks.
Krystal Nielson.
Just twenty-two hours after giving birth to her first child with partner Miles Bowles on April 1, the Bachelor in Paradise alum flaunted her physique, including her hospital diaper.
Katherine McPhee.
"Loving my curves because my baby gave them to me," Katherine had captioned her bikini photo one month after giving birth in February 2021.
Brie Bella.
In March 2021, the athlete was all smiles as she confidently displayed her postpartum stomach.
Kendra Wilkinson.
"Look what my two babies did. They made me happy. #happymothersday," Kendra wrote on Instagram.
Stephanie Rothstein Bruce.
"When I look down, I see stretch marks that are here to stay, ab muscles that need continued strengthening, legs that are powerful, and feet that are ready to fly! My stomach] still looks like a hot mess, but the stability and strength is coming back to my core," the athlete wrote.
Hilaria Baldwin.
"I took this yesterday when Leonardo was about 24 hours old. It always makes me a bit nervous to do something like this, but I feel that in the age of such strong body shaming, I want to do all that I can to normalize a real body and promote healthy self-esteem," Hilaria had written in a post on Instagram from 2016.
Ashley Tisdale.
Ashley Tisdale cradles Jupiter Iris three months after giving birth, after writing a piece about not feeling at ease in her skin. She had admitted: "I started to fit into some jeans again, but not the size I was wearing before. Everyone keeps saying that it takes time, it takes time growing the baby, and it takes time losing the baby weight. And you know what? That's the truth."
Emily Ratajkowski.
Two weeks after giving birth to her first kid, Sylvester, the model exuded confidence.
Nikki Bella.
Nikki said on Instagram in March 2021, eight months after giving birth to son Matteo, "This mama is almost back to her pre-baby shape."
Lala Kent.
The Vanderpump Rules star insisted the hits bod hits different in these photos shared days after welcoming her daughter Ocean.
Sadie Robertson.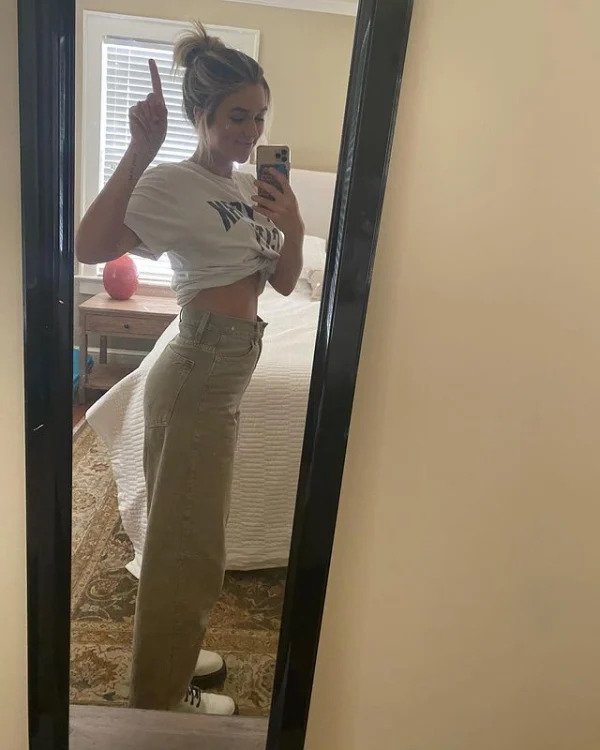 A year after giving birth to her daughter, Honey, with her husband Christian Huff, the Duck Dynasty veteran, revealed that a fan unfollowed her on Instagram because she was flaunting her post-baby physique. She then wrote in the caption of this photo: "The truth is my year, my days and certainly my life is not defined by my body and especially not the negative things my body is faced with. Because, TBH, it's done some awesome things this year I'd rather document!"
Brittany Mathews.
As soon as she was able to return to the gym after having her baby, the Brittany Lynne Fitness founder flaunted her body from every aspect.
Peta Murgatroyd.
"Real life: I took this photo 8 days' post-birth. I left the hospital looking 5 months pregnant. Many people think a woman should shrink right back to her pre-birth weight immediately. That is just not the truth for most," the Dancing with the Stars star had written on Instagram in 2017.