social
20 Scary Stories That Are As Real As They Can Get
Stay safe and educated.
Life is so freaky for some of us, makes you wonder what it's like to live like others. But at the same time, regardless of the weird, creepy things that may have happened to you, you're alive today, going through yet another normal day, scrolling through the internet, reading the weird stories that others have to share. Or just be reminded of the crazy world we're living in.
And the more bizarre they are, the more normal you feel. We know some of you come for different reasons – some of you are curious minds with boredom involved, and some of you just want to see the weird side of the world to feel less out of place yourselves.
1.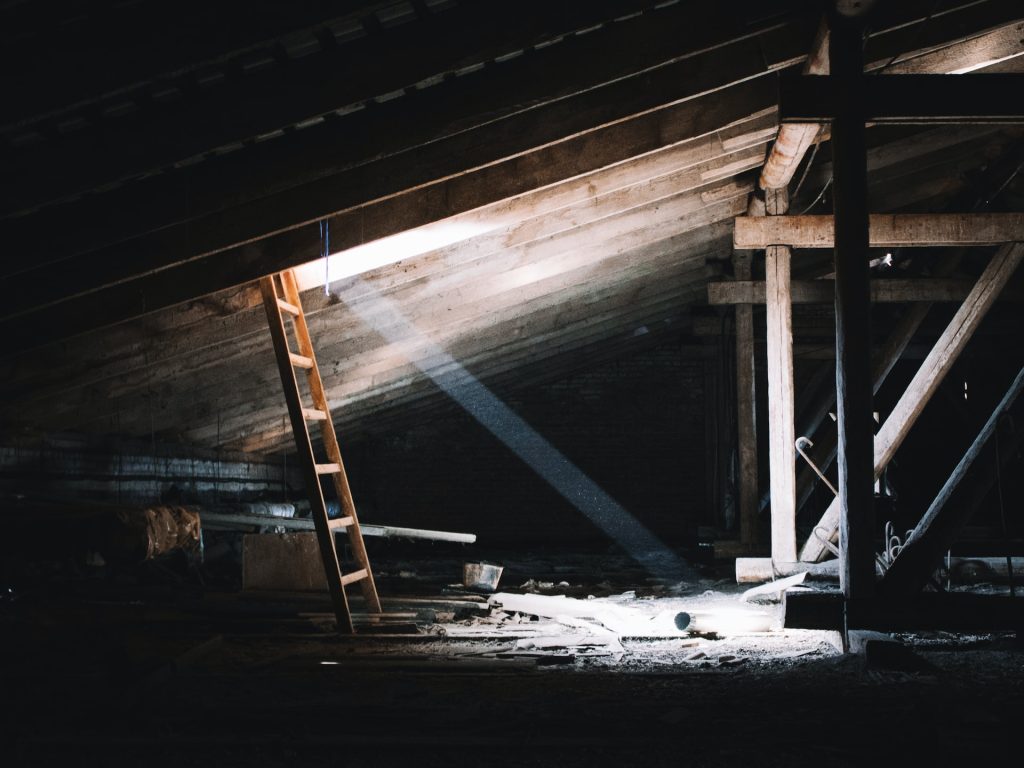 "I would call it creepy more than scary, but my mom's friend had a small house and lived alone. She noticed weird things: a batch of soup depleting faster than usual, missing eggs, damp towels in the hamper when she hadn't used any, extra dishes in the dishwasher, etc… This went on for months, she thought she was just being forgetful.

One day she heard some thumping around in her attic and went to investigate. She found some make-shift living quarters. Small radio, hot plate, sleeping bag, pillow, food wrappers, etc… She called the cops who came to keep an eye on the place.

They ended up catching a homeless man climbing a tree, trying to sneak into her attic window. He had been doing this almost daily. He would wait for her to go to work, then go downstairs and help himself to food and amenities. The funny part about this story is they got to know each other throughout the ordeal, and the guy was actually very respectful, just down on his luck. She didn't press charges, instead, let him move in, helped him get a job, and he lived in the attic until he got back on his feet. Creepy sh** with a happy ending." – Saganic
2.
"My mom was driving, and a guy ran out in the road, so she stopped so she couldn't hit him.

It was night time, so it was pretty dark out, and 3 other men emerged from the forest around, all trying to use the door handles of her car to get in. She locked them luckily, and gassed it to the nearest town." – Oxidias
3.
"In 1904, nine schoolgirls drowned in an outhouse after the floor collapsed. They literally drowned in human waste. (The 1904 Cincinnati Privy Disaster.)" – Jenny010137
4.
"Before my dad died, he once told me a story from when he was in Vietnam in the 1960s. He told me about a mission where he and one other American with five CIDG strikers (South Vietnamese villagers turned fighters) were tasked to emplace seismic ground sensors along a trail network deep in the jungle. He said they were about two days into the mission when he and two of the strikers split off from the main group to go watch a nearby trail intersection.

He said the jungle was pretty quiet that day, just the sounds of birds and bugs and an occasional monkey. He said they had been watching the trail intersection for about three or four hours and were deciding on whether to move further down the trail or to turn back and link up with the rest of the patrol. Before leaving the cover of the brush my dad said he checked the trail ahead of them one last time and prepared his men to move.

Now here is where the story gets interesting and he told this part with absolute dead seriousness. He said just as he started to step out onto the trail he sees a light-skinned Black Union Cavalry Soldier in full battle gear laying alongside the trail just shy of the intersection. My dad said the Union Soldier had two pistols, a Spencer rifle, and a short curved club at his hip. As my Dad was trying to process what he was seeing, the soldier looked directly at him and smiled. Then the soldier slowly placed a finger up to his lips as if to tell him to be silent and then motioned my dad back off the trail. My dad said he signaled for his men to remain hidden and he recalled that as he slipped back into the jungle on one side of the trail, the Union Soldier did the same on his side of the trail.

Less than 10 seconds later he said the lead element of a group of NVA (North Vietnamese Army Soldiers) walked right through the trail intersection some 30 feet away. My dad estimated that the group was comprised of some 70 – 80 Soldiers equipped with automatic rifles, light machine guns and rocket propelled grenade launchers. He has no doubt that his entire team would have been wiped out on the spot. He said as soon as the enemy soldiers had passed, he and his team beat feet out of there as fast and as quietly as they could and rejoined with the rest of the patrol. He reported the enemy soldiers his team had encountered, but decided not to say anything about the Soldier he had seen.

My dad kept this secret for many many years; only telling me just before he passed and earlier only telling his Grandmother on her death bed in the 1970s. He said when he told his Grandmother, she smiled and without opening her eyes told him, "You saw Old Red Tom". Red Tom was my Great Great Grandfather. He was a half Black / half Creek free man who was a scout for the Union Army during the Civil War and later served with the U.S. Cavalry in the American West. He was know for carrying two pistols, a Spencer rifle and a Creek warclub into battle." – Cayde_7even
5.
"My friend's boss bought an Audi A4 convertible, back when they were new and interesting. One of the talking points was the pop-up roll hoops that were hidden unless you rolled it.

A few months after buying it he got to test those roll hoops out, as he lost control and skidded down a steep bank about 10m (~35ft) deep.

The roll hoops did their job, and he survived with just cuts and scratches from the bushes he'd plowed through. The car ended up the right way up and he got out, walked back up the bank to the side of the road, then got on the phone to the police to report the accident. While he was standing there a driver from a car that had seen the accident came over to speak to him.

Approaching from behind the other driver asked if he was okay. My friend's boss turned around to reply and dropped dead. His neck had been fractured, but was in one piece right up until he turned his head, when it severed his spinal cord." – BigBadAl
6.
"Artimus Pyle the drummer from Lynard Skynard survived a plane crash and walked to a nearby house only to be shot by the homeowner. The homeowner saw a bloody long-haired man and winged him. Pyle survived that as well and made a full recovery." – Rickson20
7.
"When my aunt was about 16 she was working at a grocery store and had a boss in his mid twenties. One day he called the house and was begging her to sneak out and hang out with him. She was considering it because it was her boss and she didn't want to say no. My mom, who is two years younger than her, always gets these incredibly spot on "gut feelings". She had one that night and begged my aunt not to go out with him.

Thankfully she listened to my mom and told him no which made him really angry. He ended up going out that night and meeting another girl. He took her out to some cliffs and r**** her and pushed her off. Somehow she lived through this and was able to get him sent to prison. I feel so sorry for that girl and so thankful for my mom and her gut feelings. Always trust your gut." – pessimisticoptimista
8.
"I spent my first 10 years in New Delhi. Back then, we would find dead women (burnt with acid or set on fire) and it used to be so "normal". Like oh look, another one of those dowry cases where her family didn't pay the husband enough money so they killed her. Many years later I revisited those memories and realised how insane that actually was! I'd totally forgotten about all that." – saywat30
9.
"Many years ago, before there were cell phones we had these things called pagers strapped to our hips. Someone would page you with their phone number and you would call them back when you got to a phone. As an "on call technician" working in the Audio Visual field, my pager would go off all the freaking time. Like most people who used pagers, our clients knew that if you followed up your number with a 911, that would indicate to the technician to stop what they were doing and call right away. Although I was always busy I rarely if ever got 911's.

One afternoon traveling from Orlando to Saint Petersburg via Interstate 4, my pager goes off with a number I don't recognize, followed by the 911. I find the first exit, and pull into a little truck stop looking place outside of Plant City, to use the pay phone. This takes maybe 3 minutes tops. I walk in, ask for some change, and head to the wall where there are 4 pay phones to choose from. I pop my quarter in and dial the number displayed on my trusty pager. It rings…….. and rings…… and rings……. and rings. I'm thinking to myself WTF?!?! Who would page me with a 911 and not answer their phone?

It's just about then that I notice another ringing sound in addition to the one in my ear….. I pull the handset from my ear and two phones over on the wall another pay phone is ringing, but with an incoming call. I hang up my the handset and the ringing stops on the other phone. I walk a few paces over, pick up the handset and look at the phone number printed above the buttons, I look at the number on my pager, I look at the number on the phone, I look at the number on my pager again, I look at the phone AGAIN… except for the 911 they are identical.

I kinda lose my breath for a second and then I make my way over to the girl at the counter and ask if she saw anyone use the pay phone. She said I was the the only person in the store in the last hour. The whole episode probably took 15 minutes, but man, I was freaked out! The hair on the back of my neck was standing straight up and I just wanted out of there!

I get about 10 miles down the Highway and come upon a scene that looked like a bomb went off… 4 car pile up involving a tractor trailer hauling a load of steel that had come loose, State Troopers and Paramedics just arriving. I pulled over to the side and helped the best I could, but it was all pretty much over once it began. I have no idea why I got that page or from whom or what but I'm convinced that if I hadn't, I would not be alive to write this today." – SuperDugg
10.
"I was in a crappy motel. The room had bedbugs. I was too exhausted to go to the front desk. I just needed to make it until the morning. I slept in the tub. Hours later i hear someone breaking through the window. I had a big knife with me and ran out into the room to find a man halfway through my window. we stared for awhile at each other in shock. I think we both were scared. Then he says,"Is this your room?" I'm like, "Yes, this is my room man!"

More staring. then he slowly starts backing out while cursing me for leaving my window unlocked and not expecting him to break in." – Reddit
11.
"Guy goes into a small building and dies. Later, investigator shows up and sees the body, calls 911 and then dies. Paramedics show up to help them, then die.

The reason? Oxygen levels at head height were normal. Oxygen levels went bent over was basically 0. Bending over in this room killed 4 people by asphyxiation." – casualblair
12.
"That there's a guy casing the bar that I work at literally right now, and I can't do anything to stop him. He's been in asking what time/days we're open, and what days we have security. Caught him feeling the corners of our windows and doors too. Unfortunately, until he breaks in and robs us, the police won't do a thing." – ExtraEvilJesus
13.
"Nutty Putty Cave in Utah was sealed up in 2009 after John Jones was trapped upside-down in a small crevice while spelunking. When rescue teams finally arrived he had been upside-down for so long that his legs were drained of blood. The only possible way to have gotten him out was to break his legs, which would've sent him into fatal shock. He died after being trapped for 28 hours. His body's still in the cave." – Reddit
14.
"When I was a baby, my dad played on a softball team. Typical social team, out for beers and pizza after with the guys, family event-type-thing. My parents were good friends with 2 of the other couples, both of them had young kids as well.

On this occasion, the other 2 couples had left their kids at one of their houses, with a baby sitter they were splitting. They invited my parents back to the house to have some more beers that night, but I was being fussy and my mom nixed the idea (though they would 100% have normally gone back to hang out).

Well, it turned out my fussiness on that day saved our lives. When the other parents got back to the house, they walked in on a home invasion. Two men had broken in, tied up the kids and the baby sitter (and her boyfriend), and were waiting for the parents. Took the parents hostage as well, and made the dads drive with them to banks/a grocery store where one dad was manager and clear out accounts/a safe.

They then came back to the house, and slaughtered both families, the baby sitter, and her boyfriend. Kids included.

They caught the 2 guys later on. My dad attended the trials, and said it was the first time he had ever had thoughts of supporting the death penalty. It still gives me chills to know how close we came to getting killed that day, too." – WhoIsYerWan
15.
"Amateur rugby. Guy gets hit pretty hard and dislocates his hip. While waiting for the ambulance, a guy runs up saying he's a physio and can at least relocate the joint. He cracks the hip back into its socket and the guy SCREAMS.

One of his testicles had been jolted out of place in the accident – and had been chilling out in the empty hip socket. Squish." – chocolate_on_toast
16.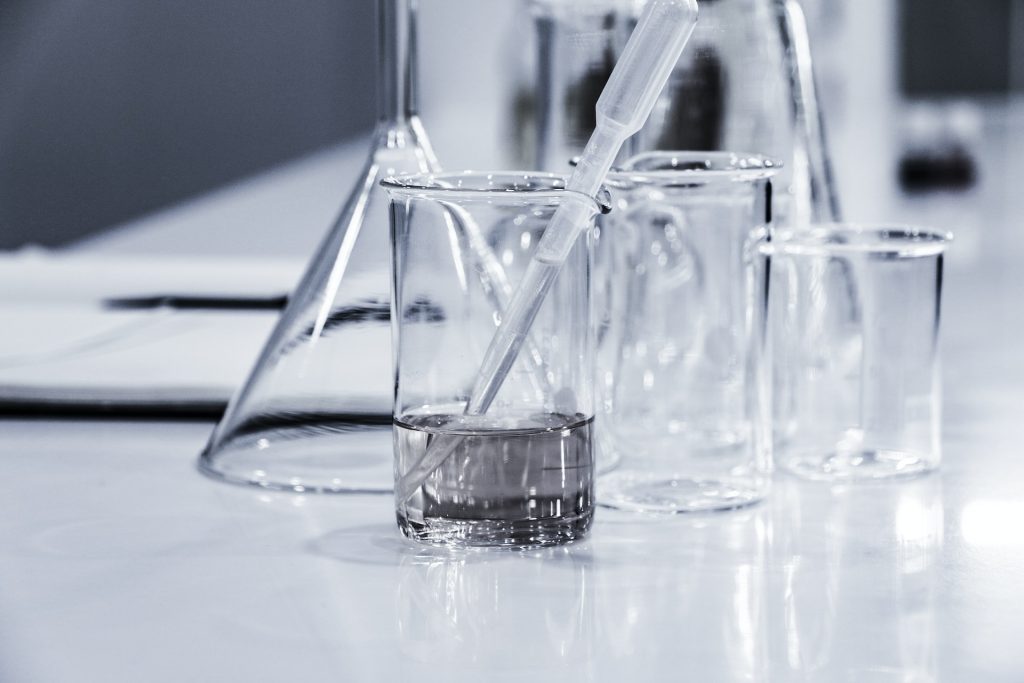 "There was a woman who worked in a science lab who spilled two drops of organic mercury on the back of her gloved hand. Those two drops destroyed her entire nervous system and brain." – radseven89
17.
"Years ago when I was 8 my family lived in this big weird house kind of on the edge of a small town. The school district was in the middle of a big restructuring so even though we were only a couple grades apart my brother and I went to different schools and took different buses. This left me as the last person to leave in the morning and the first person to get home in the afternoon, which meant it was my job to make sure all the lights were off and the door was locked.

One morning I noticed the basement door was open and the light was on so before I left I turned off the light and closed the door. When I got home that afternoon the light was on and the door was open again. I just assumed that I'd forgotten to actually take care of it when I noticed it in the morning so I went over to turn off the light and close the door. When I got to the top of the basement stairs I looked and there was a big shadowy male figure towards the bottom of the staircase. I freaked out, slammed the door and pushed a bunch of boxes against it and then went and hid in my closet. For months I didn't tell my family because I was positive what I had seen was a ghost and didn't think anyone would believe me.

Then about a year after that incident my mom and her boyfriend realized that small amounts of money had been going missing for months (totaling around $800-900, but never more than $60 at once). So we all walked around the house with flashlights trying to figure out how they could have gotten in. Turns out some creep was climbing in through a small hole in the outside of the house, shimmying through a crawl space, then coming up into the house through the basement. Realizing I had been alone in the house with him on at least one occasion was one of the worst, most terrifying moments I've ever had." – wesailtheharderships
18.
"The Lake Nyos Disaster. The lake periodically belches a cloud of invisible carbon dioxide gas that suffocates everything within a 16 mile radius. In 1986, over 1700 people and all their livestock died without even understanding what was happening to them." – Lillipout
19.
"I was around 11 years old and I woke up in the middle of the night to a man straddled on top of me with his hand over my mouth and nose. He told me to roll over and not scream. I rolled onto the floor and tried to scream bloody murder ( I say tried cause when you are truly terrified it can take a second to find your voice) my mom heard me screaming and came in and fought with the guy, he was at least 6′ she was 5'3″ and scared him enough with the fighting and screaming that he took off out the window he had come in through. Never did catch him." – mstibbs13
20.
My wife arrived at her Parents house that she was currently living in due to health issues of her Fathers. She got into the house (no one else was there at the time) and instead of going further in, stopped in the first room that held the computers which was right by the door. She went into the room and was messing around on the internet when one of the cats came into the room. Her cat to be precise.

Well this cat was super laid back. Loved everyone and never picked fights or got aggressive. He would literally lay down and let squirrels throw pecans at him from trees and do nothing but take it. Not tonight however, tonight he was growling and hissing intermittently while standing between my Wife and the entrance to the rest of the house. A laid back sweet old cat was acting like he was going to rip out a throat.

Well my wife decided that this was really f***ing weird so she picked up her cat and left the house. Lo and behold she sees a cop car patrolling down her street and flagged them down. She explained the situation and they told (demanded) that she stay in their cruiser while they both checked it out.

Turns out they found the back door wide open (super bad, her parents and her NEVER leave the door unlocked much less open). She came to find out later from those cops that they were hunting down a serial r***st that had been spotted in the area and that was why there were rolling down a safe (normally) residential street. Super spooky.

Life pro tip? Always trust the cat." – runostog