Beauty
Meet The Partners Of Qatar World Cup 2022 Star Players
Who are these stars' biggest supporters?
The 2022 FIFA World Cup is held in Qatar and the city is welcoming some of the largest influx of visitors in history. Players from 32 teams have entered the zone, ready to show their best performance. But do you know who are their biggest supporters both on the field and in life outside it?
Meet the partners of the current year's World Cup players from Cristiano Ronaldo's girlfriend, Georgina Rodriguez, to Karim Benzema's girlfriend, Jordan Ozuna.
USA's defender Antonee Robinson and his fiancee, Darcy Myers.
The two have been in a relationship since 2019 and was finally engaged in March 2022. They also share a daughter named Atlas.
USA's defender Walker Zimmerman and his wife, Sally Zimmerman.
Sally, 29, who loves watching her husband's games, also love bringing their son, Tucker, to games.
Belgium's midfielder Yannick Carrasco and his wife, Noemie Happart.
The former Miss Belgium got married to midfielder Yannick Carrasco in 2017. They finally welcomed their first baby boy in June 2022.
England's midfielder Phil Foden and his girlfriend, Rebecca Cooke.
Belgium's goalkeeper Thibaut Courtois and his fiancee, Mishel Gerzig.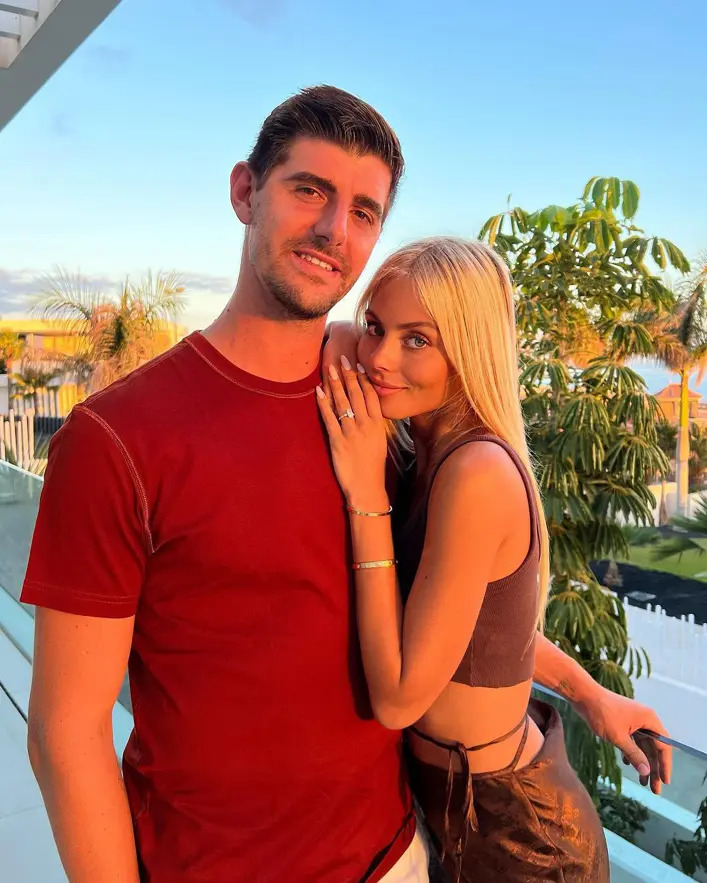 Mishel Gerzig is an Israeli model who just got engaged to the Real Madrid goalkeeper during their yacht trip in June 2022.
Belgium's midfielder Kevin De Bruyne and his wife, Michele Lacroix.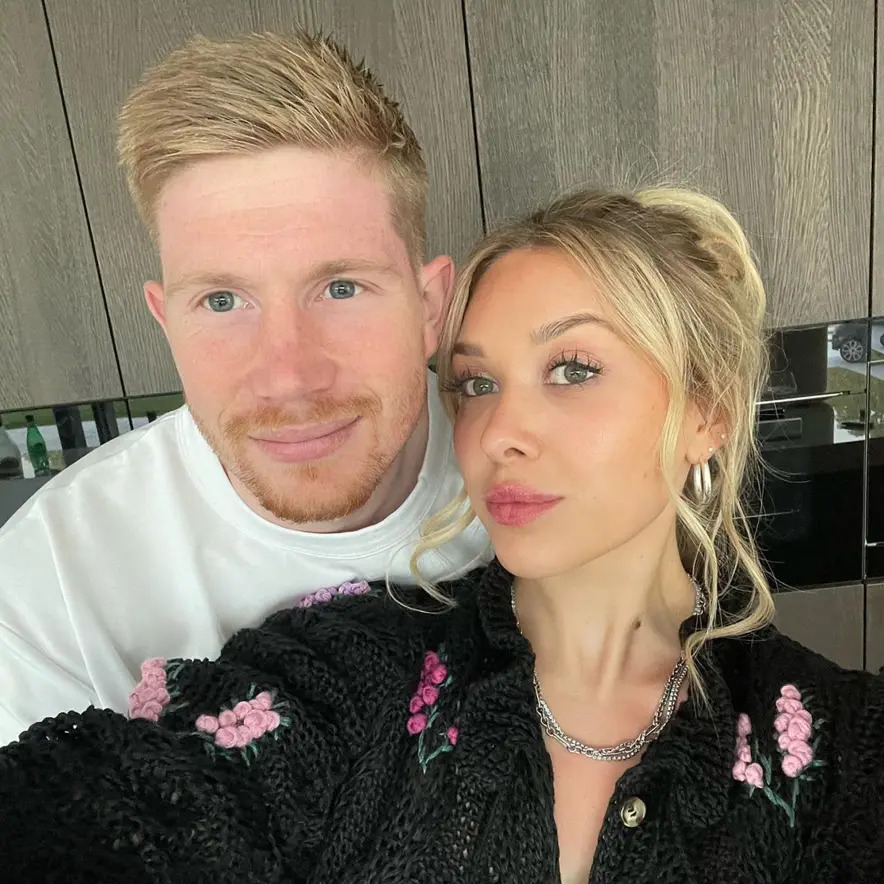 The midfielder shares three children with Michele Lacroix and have been married for five years now. Lacroix also hosts "Secret Society" podcast focusing on girl talk.
Belgium's forward Leandro Trossard and his wife, Laura Hilven.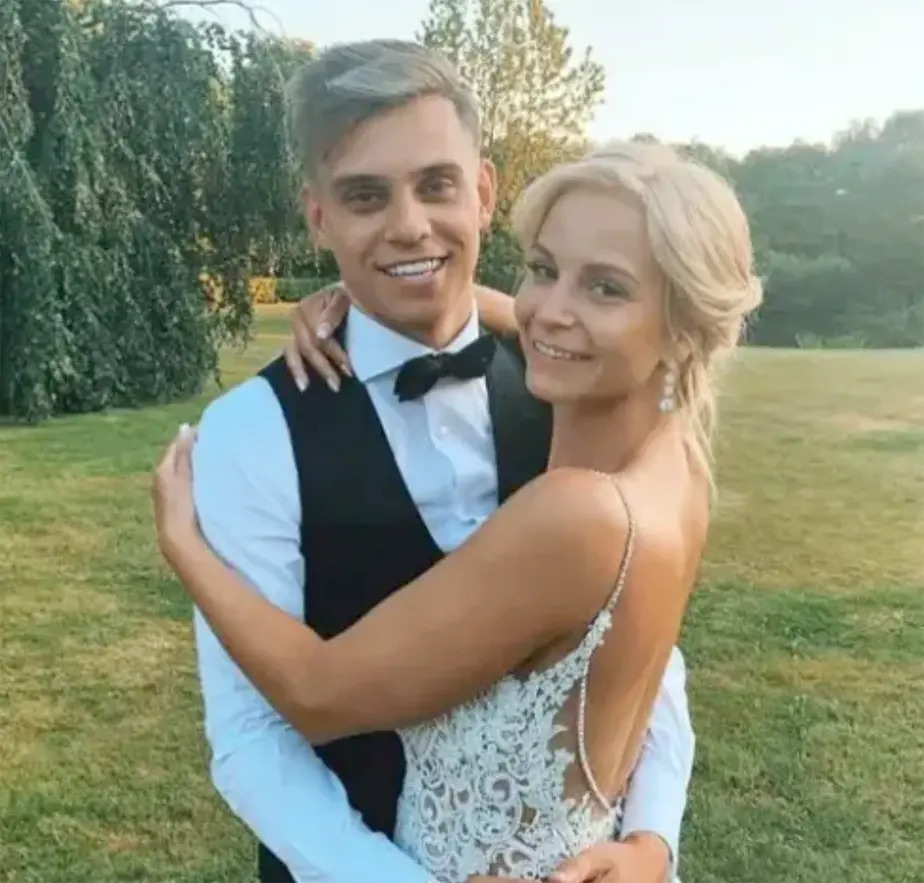 They've tied the knot for thre years and had recently announced that they're expecting their second child after the first son, Thiago, was born in April 2017.
USA's midfielder Tyler Adams and his girlfriend, Sarah Schmidt.
The two have been dating for more than three years and are mostly in a long-distance relationship. But Schmidt stayed with him since he signed a five-year deal with Leeds United in July 2022.
USA's forward Jordan Morris and his wife, Eliza Morris.
Jordan and Eliza tied the knot in October 2021 and celebrated their first anniversary this year after dating for a long while.
Belgium's midfielder Axel Witsel and his wife, Rafaella Szabo.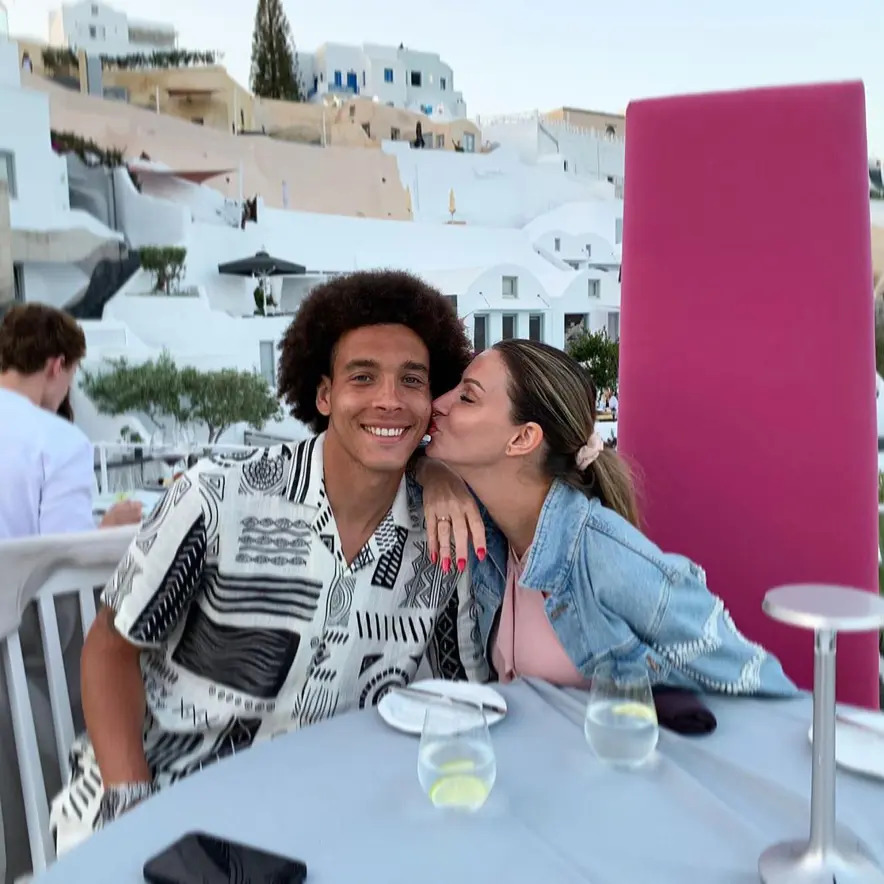 Rafaella is a professional photographer and they've been married since 2015, but they've since long known and loved each other. They share three children together.
Wales' forward Gareth Bale and his wife, Emma Rhys-Jones.
Gareth Bale got married to the mother of their children in 2019 after they've been dating since their high school years. They welcomed their fourth children in June 2021.
Brazilian's forward Gabriel Jesus and his girlfriend, Raiane Lima.
The couple had just welcomed their first girl, Helena, in May 2022 with an Instagram post captioned, "The best day of our lives." They'd just announced their relationship last year.
France's forward Karim Benzema and his girlfriend, Jordan Ozuna.
The 34-year-old's girlfriend, Ozuna, is an American model who's signed with multiple agencies. Before this, she shared that she worked at Hooters in Las Vegas for three years to make ends meet.
USA's defender Aaron Long and his wife, Elise Hansen Long.
The two will be celebrating their first wedding anniversary soon in December 2022. Elise and Aaron got married last year on New Year's Eve and share a daughter who was welcomed in June 2020.
Germany's goalkeeper, Kevin Trapp, and his fiancee, Izabel Goulart.
The couple has been dating since 2016 and put a ring on it in July 2018 with a huge diamond. Izabel captioned her post then with, "Soon to be Mrs. Trapp."
USA's goalkeeper Matt Turner and his wife Ash Turner.
The 28-year-old goalkeeper share son Easton Atwood this year in June with former Patriots cheerleeder, Ash Turner.
Argentina's Paulo Dybala and his girlfriend, Oriana Sabatini.
Argentinian singer, model, and actress Oriana has been dating the forward player since 2018 and has expressed her wish to marry Dybala. She also came from a family of celebrities, with her mother being a famous Venezuelan actress and her father, a producer and actor.
England's forward Harry Kane and his wife, Kate Kane.
Kate Kane and the Tottenham Hotspur forward got married in June 2019 and share three children: Ivy, Vivi, and Louis.
The couple has been dating since they were teenagers and have shared two children together. But not much is known as they choose to remain private about their relationship and family.
England's Raheem Sterling and his fiancee, Paige Milian.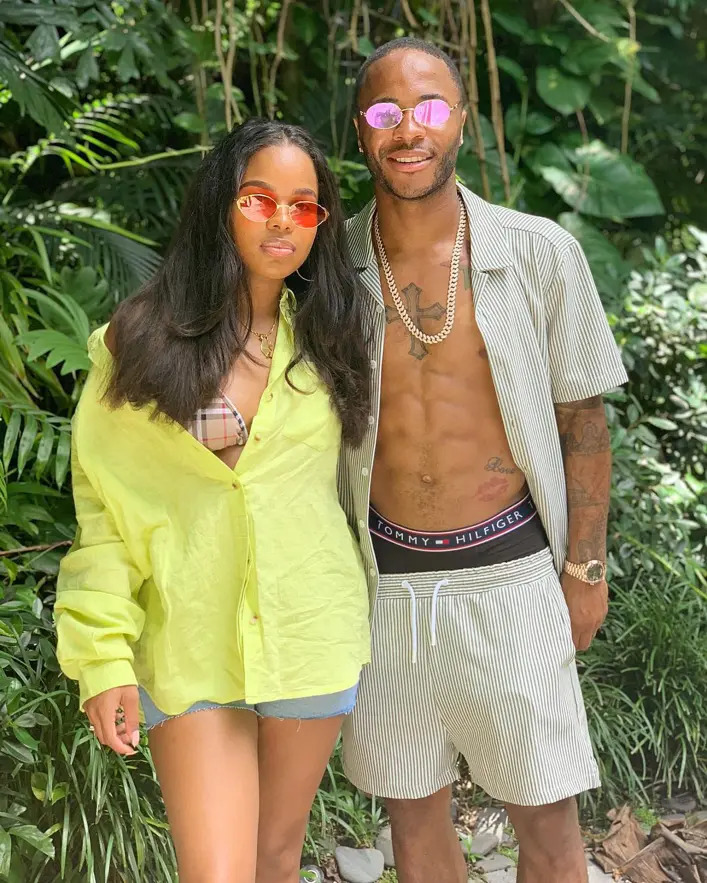 The couple welcomed their first son, Thiago, in 2017. Raheem has a daughter from his previous relationship who was born in 2012. They got engaged a year later in March and has been dating since 2007.
USA's midfielder Brenden Aaronson and his girlfriend, Milana D'Ambra.
Brenden's girlfriend is also a fellow soccer player and September 2022 marked their fourth anniversary together. In celebration, his girlfriend wrote a lovely message during their anniv that read, "4 years of loving you, doing life with you is everything I could ever ask for."
England's goalkeeper Jordan Pickford and his wife, Megan Davison.
The couple has apparently been dating each other since they were 14. The longtime sweetheart finally got married in March 2020 after they had a baby boy together in 2019. They held a wedding party later in June 2022 on a beach.
England's midfielder Jude Bellingham and his girlfriend Asantewa Chitty.
Chitty, 21, was reportedly smitten with Jude who also feels the same about her. The Borussia Dortmund midfielder and his girlfriend, have remained private about their relationship.
Netherlands's defender Matthijs de Ligt and his girlfriend, AnneKee Molenaar.
The two have been dating since 2018 when he was 19. Moleenar is a 24-year-old supermodel who've been in Vogue and other top publications.
Portugal's forward Cristiano Ronaldo and his partner, Georgina Rodriguez.
The couple has been together since 2016 and they've welcomed two children together. Sadly, Ronaldo announced that one of their twin babies in April 2022 passed away during childbirth.
Uruguay's forward Luis Suarez and his wife, Sofia Balbi.
Luis and Sofia has been married for over a decade now. The two first met as teens and now, Sofia loves sharing and talking about her family on her Instagram where she has over one million followers.