Beauty
24 Celebrity Mom-Daughter Duos Who Rule Hollywood
The love is so real and enviable.
People have described a mom-daughter relationship in different ways. Some say 'while a mother's treasure is her daughter, a daughter's sunshine is her mother." Others say a mother is a role model, a best friend, and a pillar of strength. The mentioned above have been portrayed in Hollywood countless times while proving that the bond between a mom-daughter remains enviably precious.
Whether it's Serena Williams and her daughter Alexis Olympia Ohanian Jr. or Lisa Bonet and Zoe Kravitz, some women in Hollywood have stood by their children, particularly daughters, helping them through the ladder of attaining their spotlight. We've compiled 25 of our favorite famous mom-daughter duos for your perusal. They are indeed ruling Hollywood together. Have a look!
Gabrielle Union And Kaavia.
Gabrielle and her husband Dwyane welcomed their daughter Kavvia via surrogacy in 2018. At the time, fans expressed their happiness for the couple, especially as Gabrielle had been faced with fertility struggles. Now, Kavvia can either be seen dancing around on her Instagram page or posing alongside her parents.
Chrissy Teigen And Luna.
As seen on Instagram, Chrissy enjoys cooking alongside little Luna. The fun mom is known for her charming personality and from the looks of it, her daughter is following right in her steps.
Madonna And Lourdes Leon.
This pair seems to have a very tight bond that they together launched a clothing line, Material Girl, in 2010 at Macy's for back-to-school season. At the time, Lourdes was aged 13-Year-Old.
Heidi Klum And Leni.
Heidi Klum is a proud mom. The model has been lashing out with both motherly and industry advice to her upcoming model daughter Leni. Just recently, the mom-daughter made an appearance for the Italian lingerie brand 'Intimissimi' and the internet couldn't just enough of the duo.
Cindy Crawford And Kaia Gerber.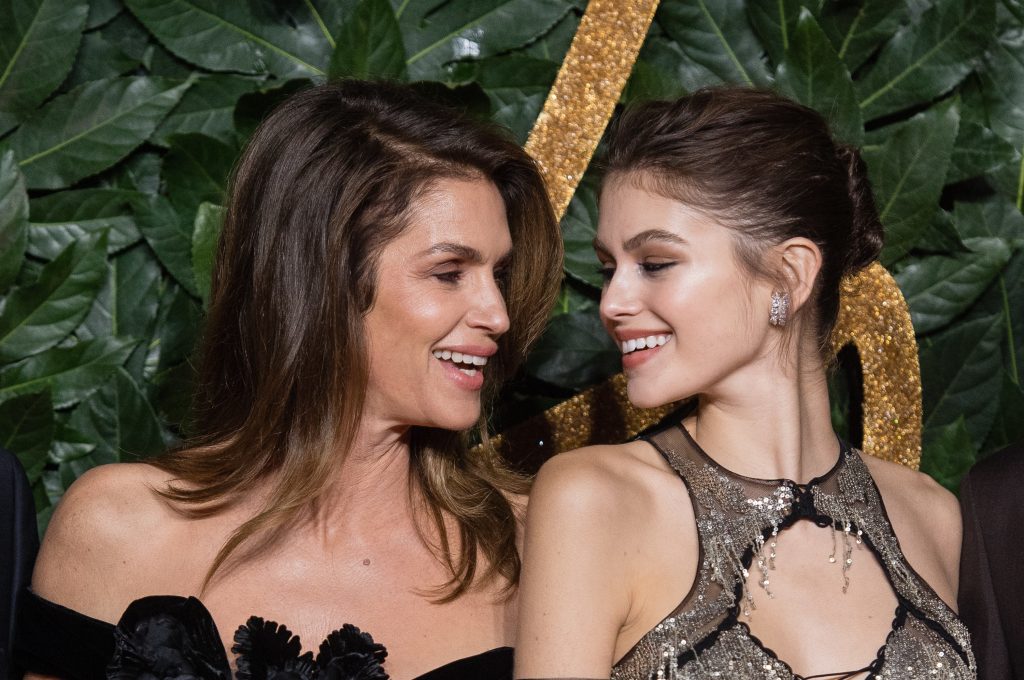 Cindy is a well-known supermodel and her daughter Kaia is walking the same route. The accomplished model in her own right has been recreating most of her mom's most memorable looks and we can't just enough.
Gigi Hadid, Bella Hadid, And Yolanda Foster.
Like mother, like daughters! Bella and Gigi are now supermodels, just like their mom Yolanda. The pair are constantly booked for campaigns and photoshoots with every top designer you can think of.
Goldie Hawn And Kate Hudson.
This mom-daughter has starred together in countless motives. Goldie and Kate have together graced the cover of People Magazine's 2020 Beautiful Issue.
Lily-Rose Depp And Vanessa Paradis.
Paradis has been a spokesmodel for Chanel since 1991 and she ensured that her daughter Lily-Rose make a modeling debut at the brand's Metiers D'Art show in Paris.
Khloe Kardashian And True.
The bond between Khloe and her daughter True is very much evident in every single photo and video uploaded on Instagram.
Melanie Griffith And Dakota Johnson.
This mom-daughter wasn't always close but recently, they've been supportive of each other and mostly walk the red-carpet events together.
Jada Pinkett Smith And Willow Smith.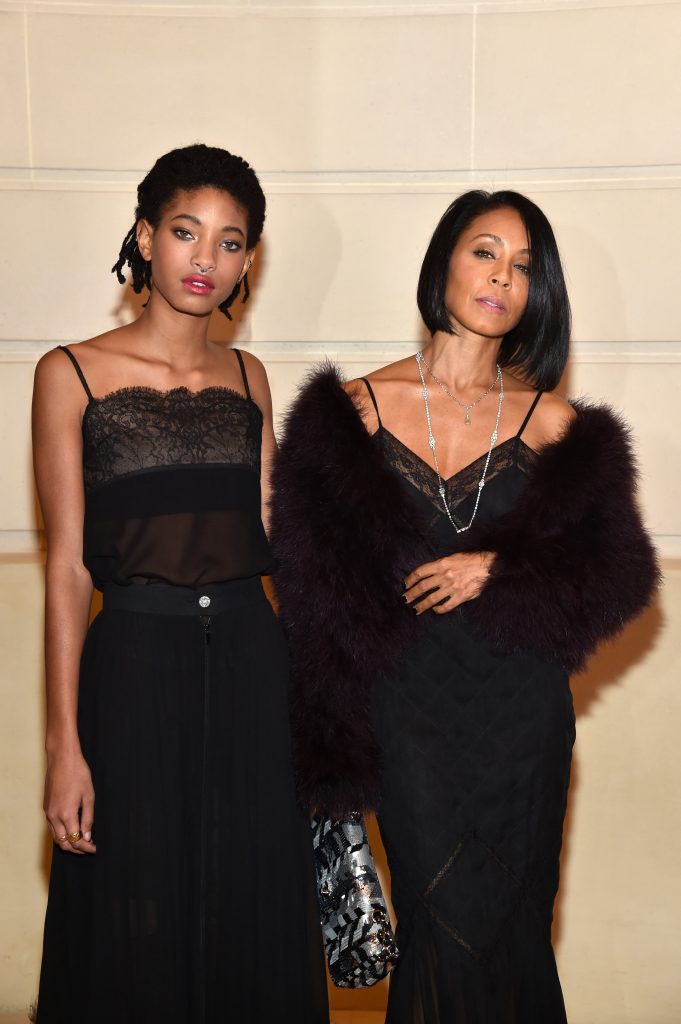 These two have been keeping it real with each other. Jada and Willow both speak at length and remain honest/open on Red Table Talk with Jada's mom, Adrienne Banfield-Norris.
Lila Grace Moss And Kate Moss.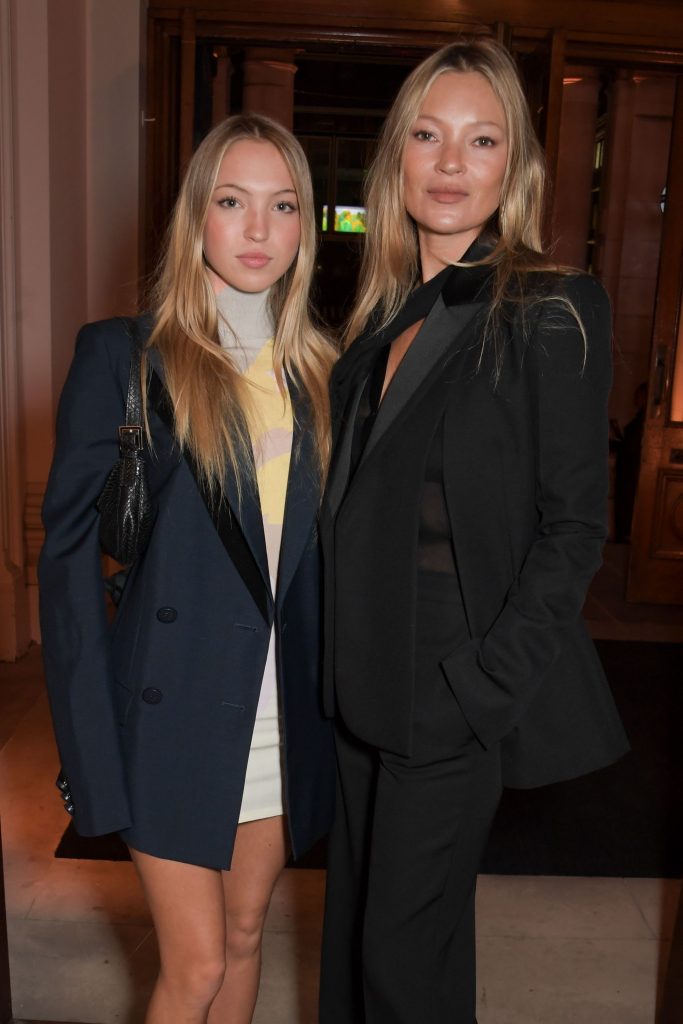 The daughter of supermodel Moss has already graced the cover of British vogue. Lila also made her runway debut at Paris Fashion Week, opening for Miu Miu's show.
Carrie Fisher And Billie Lourd.
Their relationship brought tears to people's eyes when Billie lost her mother in 2016. Fisher suffered a heart attack on a flight to Los Angeles and passed away days later.
Gwyneth Paltrow and Apple Martin.
If Apple doesn't share a closeness with her mom, it would have been impossible to make fun of her wellness guru mom's morning routine on TikTok. Her audience was left in laughter and it did say a lot.
Diana Ross And Tracee Ellis Ross.
The mom-daughter is both iconic! They've made an unforgettable impact on music, TV industries, and film.
Reese Witherspoon and Ava Phillippe.
The duo looks quite similar. Witherspoon regularly shares photos online, and they show just how close their relationship is.
Lisa Bonet And Zoe Kravitz.
Lisa and her daughter Zoe are beyond gorgeous and are both stylish. The iconic mom-daughter have stepped out on numerous red carpets together, practically parading as twins.
Mel B And Phoenix Brown.
Phoenix is yet to try out music, as her mom did but she has become a successful model with over 60K followers on Instagram.
Vanessa Bryant And Daughters.
The mom constantly praises her daughters, Natalia, Capri, and Bianka. She tragically lost her daughter Gianna alongside her loving husband Kobe in a helicopter crash. On Instagram, Vanessa is always flaunting her children and posts videos honoring Gigi at all times.
Kylie Jenner And Stormi.
Kylie loves to spoil her daughter Stormi, giving her lavish gifts and the duo rocking matching outfits. The bubbly little beauty captured hearts when Kylie posted the best photos of Stormi along with hilarious YouTube videos.
Natasha Bure And Candace Cameron Bure.
Natasha appeared on The Voice at age 18, debuting her musical talents to the world. She has since drifted to acting and is now booked for roles in movies like Hallmark's Switched for Christmas, which she starred in alongside her mom, Candace.
Andrea Swift And Taylor Swift.
The songstress and her mom have always been close. This was even proved when Swift wrote the song "The Best Day" as a surprise Mother's Day gift for Andrea.
Serena Williams And Alexis Olympia Ohanian Jr.
The tennis legend and her daughter are always dressed up in adorable princess gowns on Instagram and together, they've starred in a Stuart Weitzman campaign. Serena is no doubt an amazing mom.
Gabrielle Union And Zaya Wade.
Gabrielle is a stepmom to Zaya and you can truly feel the true love shining through them. The actress remains so supportive that even when Zaya came out to the world last year, she firmly stood.