celebrity
21 Celebs' Craziest Weight Loss Transformations That Are Truly Inspiring
Healthy eating and dedication to fitness.
Losing weight is no JOKE. But these slimmers [compiled below] are living proof it's possible to undergo a dramatic weight loss transformation. After months of battling through the daily journey to the gym, tears, and sweat, including cutting down on some diet, these celebrities have shown their incredible aftermaths, guaranteed to inspire YOU.
It's no doubt that different triggers engineered these weight loss journeys, but one thing remains evident: some of the well-known A-listers became unrecognizable after slimming down, one of such is singer ADELE. However, as some became too uncomfortable looking at themselves in the mirror, many were heavily shamed. But since kicking off, they haven't looked back. Please have a look, enjoy their stories.
Ariel Winter.
Ariel showed off her slimmer figure in September 2019 when she posed for a pic in a racy corset. The actress later shared her dramatic weight loss after she switched antidepressants. Since coming out, Ariel says she's done losing weight and looks forward to gaining muscle.
Jonah Hill.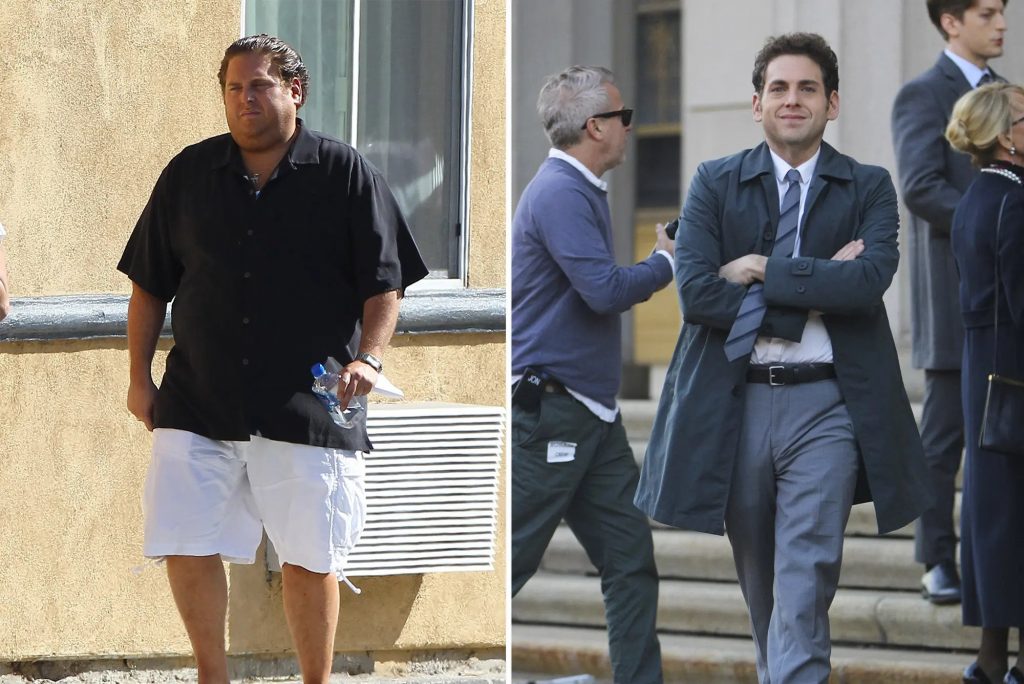 The actor/comedian was known for his fluctuating weight, even after dropping 40 pounds in 2011, but Hill was adamant about his weight loss journey, losing it in 2016 and then slimming down even more in October 2017. Now, Hill is has turned to Jiu Jitsu to stay in shape.
Khloe Kardashian.
After struggling to lose weight for years, the "KUWTK" star started working out and eating healthy. The hard work eventually paid off, and in April 2015, "Revenge Body" founder revealed she dropped 35 pounds. She has since stayed devoted to her fitness routine and shares her workouts online.
Janet Jackson.
Janet has managed to stay fit after struggling to maintain a weight that she's happy with. After giving birth, the singer lost 70 pounds thanks to her workouts four times a week while eating a healthy diet without depriving herself of the food she loves.
Chris Pratt.
Pratt slimmed down in 2012 for his role in "Zero Dark Thirty," and then in 2014 lost 80 pounds for his part in the movie "Guardians of the Galaxy." But when he eventually hit 300 pounds, he became "impotent, fatigued, emotionally depressed and had to hurry back to the gym.
Chanelle Hayes.
Chanelle's weight has gone up and down so much that she's fluctuated from a size 8 to 18. But thankfully, she has now happier than ever, having gained just six stones since her last weight loss journey.
Rebel Wilson.
2020 was about the "year of health" for Wilson. The actress documented her weight-loss transformation on Instagram, showing off her shrinking figure in various colorful ensembles, including this bright yellow sundress.
Jennifer Hudson.
Jennifer Hudson made a huge transformation when she joined Weight Watchers. With thorough exercise, Hudson lost 80 pounds in 2010.
Nicole 'Snooki' Polizzi.
Nicole, known for her appearance on "Jersey Shore," lost 50 pounds in July 2013, about eleven months after welcoming her son Lorenzo. During this time, the star got serious about losing the baby weight and turned to rigorous physical activity with a personal trainer.
Ricky Gervais.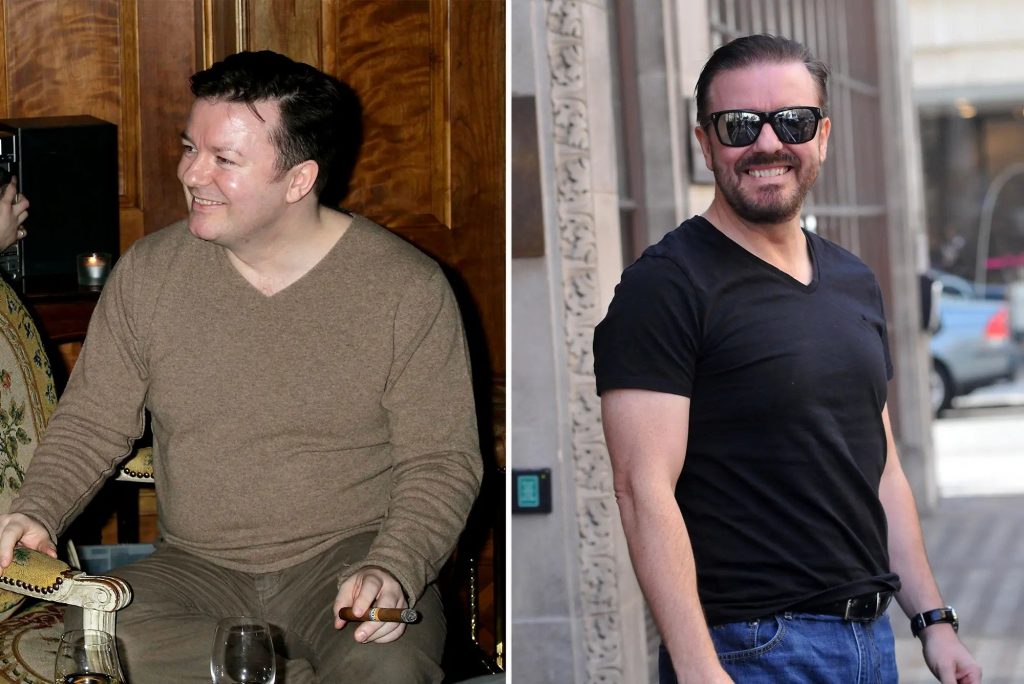 Gervais had an overall body transformation back in 2011, and he's been keeping it tight. The comedian lost 22 pounds at the time without having to make any changes to his diet. Instead, he slimmed down by exercising daily.
Adele.
Adele first appeared to have lost weight back in October 2019 when she was photographed at Drake's birthday party. The singer then kept a low profile but eventually took to Instagram to show off her new figure in an Instagram post and flaunted more progress with a photo on her birthday.
Melissa McCarthy.
McCarthy has remained open about her weight loss journey. During her stint on "Gilmore Girls," the actress reportedly lost 70 pounds in four months by doing an all-liquid diet; then, in 2015, she dropped 50 pounds by changing her mindset.
Jessica Simpson.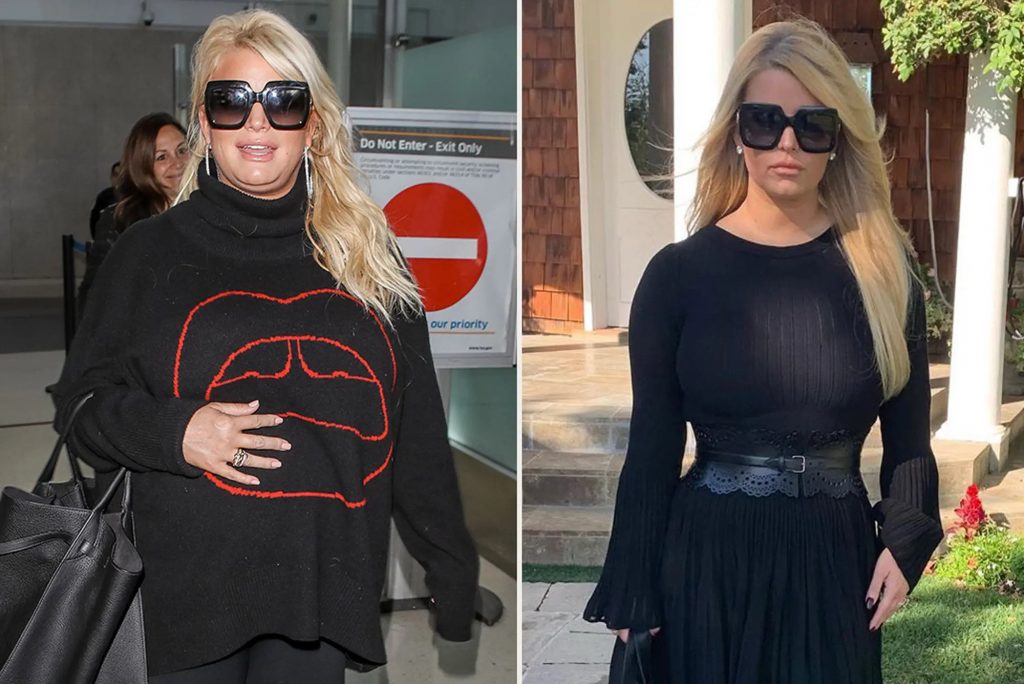 Jessica had a massive makeover after giving birth to her daughter Birdie May. The singer shared with her Instagram audience that she lost 100 pounds in just six months after she and her husband Eric Johnson welcomed their third child together.
Mama June.
Mama June's weight loss journey started in 2016 when she shed some serious pounds. Nearly a year later, the reality star's body hit a plateau, and she couldn't lose weight anymore, so she eventually had gastric sleeve and skin removal surgeries.
Kelly Osbourne.
Osbourne made a big transformation when she lost 70 pounds after years of struggling to lose weight. She started her fitness journey in 2009 with a weight loss program and has since stuck with it.
Shonda Rhimes.
Rhimes managed to slim down through exercise and eating with portion control. However, the black beauty, who looked like a new being, having lost 117 pounds in 2015, has since been open that she decided to lose weight for health reasons and not for vanity.
Drew Carey.
Drew slimmed down after deciding it sucks being fat. He lost 80 pounds with a strict diet and exercise in 2010 and cut out carbs, snacks on fruits and veggies, and turned to egg whites or Greek yogurt for breakfast. Since then, he's been doing 45 minutes of cardio.
Roseanne Barr.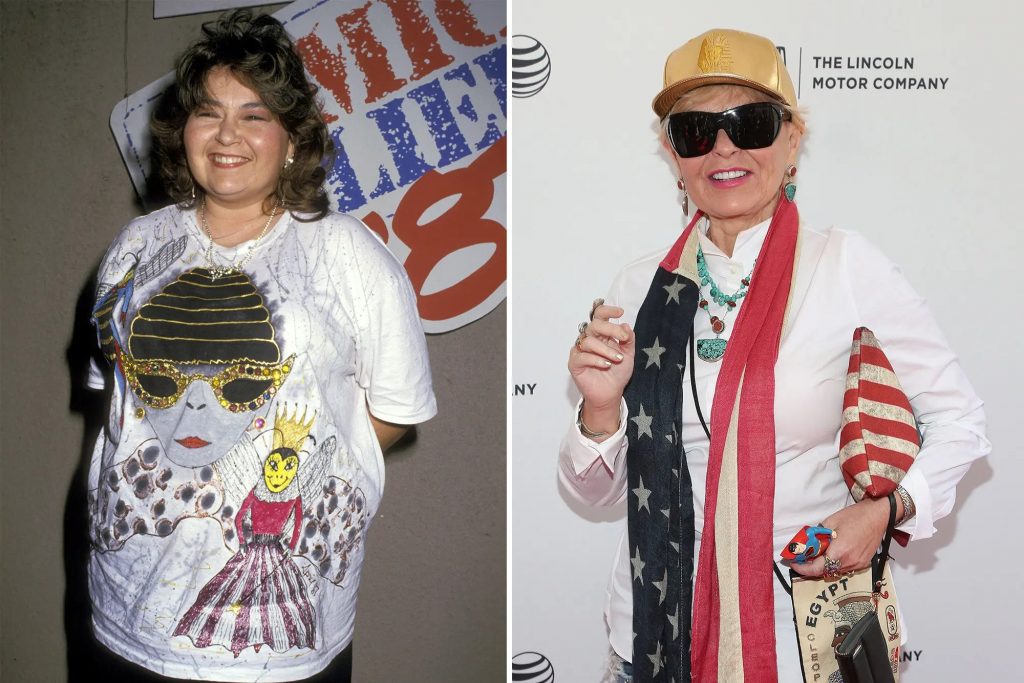 In the '90s, the TV star weighed 350 pounds but underwent gastric bypass surgery in 1998, which helped her lose 80 pounds; she then had a tummy tuck to remove excess skin. After her surgery, she committed herself to get healthy again with a diet and exercise.
Missy Elliott.
Missy Elliott had a total body transformation with her diet and exercise routine under check. In 2014, she lost 30 pounds with the help of a personal trainer and ate healthy, cutting out all sugary drinks and drinking only water for four months straight.
Bronson Pinchot.
Bronson lost 60 pounds while under lockdown during the pandemic. The sitcom star got inspired in May 2020 when he saw an image of himself from the reboot of Battle of the Network Stars [2017] and was instantly left horrified.
Ree Drummond.
Drummond looked transformed after dropping 38 pounds. She detailed her weight loss story on TikTok from January to May 2021 and had even declared: "I look better but I feel so much better, and that's what really counts."