Beauty
20 Hair Removal Products That Buyers Actually Swear By
No more painful sessions.
Nothing feels as good as the smoothness of our own legs post-waxing. And some of us just really can't stand seeing hair on knuckles, like why do we need hairs on knuckles and fingers?!
But everyone hates the pain and mess. These 20 products had people who've bought and used them vouching for the value, so scroll on, and maybe your shaving life could be changed forever.
Neomen Depilatory Cream: melts the hairs down to the root without pain.
Depilatory creams are infamous for irritating the skin, but not with Neomen. The formula has aloe vera, vitamin e, and baby oil to prevent that very side effect from common depilatory creams. At the same time, you still get the same effective result: getting read of that pesky hair from the root!
A satisfied customer wrote, "This fab product removes unwanted hair in a jiffy. It's a great value. There is no irritation at all. I am sensitive to fragrances, but this has an all-natural smell. This does a professional job at a fraction of the cost."
Finishing Touch Facial Hair Remover: it's the pain-free device meant for the soft hair that sometimes makes your eyes pop when you try to pick on them.
At over 78k star reviews, it really proves itself with so many people praising how easy to use it is. A reviewer with PCOS wrote, "I've tried so many different things to deal with the hair on my face, but nothing has worked like this! Normally I use a straight razor to shave my face, but it would leave razor burn and took forever to do. With this, my face feels so soft and only takes about two minutes! I would definitely recommend this product to anyone!"
Cirepil gel wax: no razor burn, not a single fine hair left with this quick-drying, shrinking ultra-fluid gel.
The gel is a patented polymer formula with anti-bacterial ingredients that's been dermatological tested save for all skin types.
One reviewer wrote, "I first experienced Cirepil wax when getting a Brazilian done at a professional spa. I was blown away at how gentle the wax was on my skin and how I didn't look like a plucked chicken for the first time!"
"The tin fits perfectly in my GiGi wax warmer and is so easy to use. I gave myself a Brazilian for the first time ever, and it turned out great! The wax clings to the hair perfectly, which cuts down on any extra 'ouch' pulling. What also helps to attribute to less pain is that no annoying strips are required."
Billie razor kit: just look at that smooth design that just fits into your bathroom.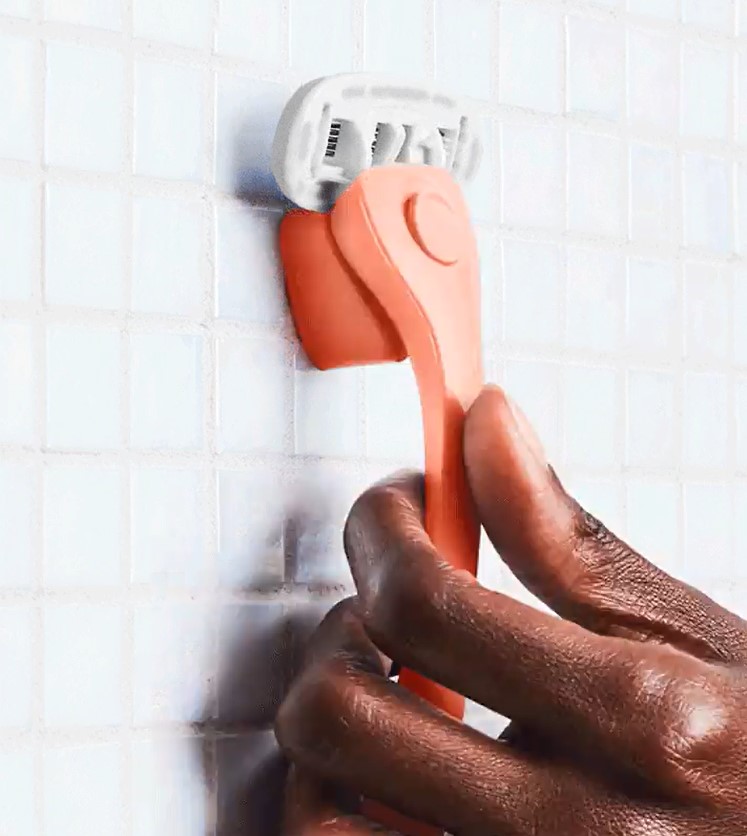 The Billie razor comes with a subscription and, on your first purchase, includes a magnetic holder and two cartridges of five-blade razors.
The Fur Shave Cream: no more irritated skin and razor-burn with this cream meant for the dry skin shavers.
One review read, "I love this product and brand. It has helped a lot with razor burn and just overall smoothness after a shave. It's amazing."
Panasonic Electric Razor: triple-bladed trimmer with pivoting heads; it's that fancy razor that works when both wet and dry.
This lord over every other hair removal product has replaceable attachments with over 38k five-star reviews. Totally worth the $30 to change your shaving experience for life. One reviewer wrote, "I wasn't sure I believed the hype about this razor, but I figured, for the price, it was worth a shot to combat my chronic bikini area razor burn issues. Let me tell you; I will NEVER go back to shaving my bikini area with a razor again."
"This product is fantastic! The pop-up trimmer handled some of the longer hairs very well. I just used that all over first. Then the foil shaver got a nice smooth shave. No bumps or nicks like I used to get from shaving with a razor. I also tried it on my legs and loved it as well! I'm going to recommend this to all my female friends and will probably purchase some as gifts. I think this is a must-have product for every woman! This is life-changing in the best way."
Gillette's Five-blade Razor: it's really extra smooth and comes with a traveling case. Basically everything you want to stay smooth while traveling.
A reviewer wrote for the $7 product, "I bought these for a cruise last year. Cruise ship bathrooms are notoriously tiny, in the shower especially. Having the very short, comfortable handle made it extremely easy to shave in very tight quarters. The five blades made for a very close and smooth shave on my legs. All the better for island hopping! Seriously, I can honestly say that these are the best razors to do the job beautifully and comfortably, that I've purchased in many many years!"
Neckline Guide: for that super neat shave on the neck.
One user wrote, "I bought this to help line up my neck hairs since they grow out really fast. I enjoy using this neckline template to help to line up the back of neck. The adjustable strap is good quality and I feel confident it will stay in place. I really love the material of the template because it is flexible yet sturdy. The edges are tapered down thin so it helps guide the buzzer when I'm shaving the back of my neck. I've saved so much money with one purchase. This is a DIY product everyone needs. Highly recommend."
Home Waxing Warmer: With over 47 accessories, it's the good stuff. It works for Brazilians, eyebrows, knuckles, bikini areas – seriously, anywhere.
It runs at a low melting point and comes with five bags of FDA-approved waxing beans, 20 waxing sticks, ten eyebrow waxing sticks, one pre-spray, and one post-spray. Also included in the equipment are ten gloves and give protective rings.
Happy buyers rave about it with one writing, "This is an amazing waxing set and I love it. I use it on my underarms and bikini areas and it's work is amazing. I was worried it wouldn't get the job done because it was so cheap but this exceeded my expectations. It melts the wax so fast on high, I then I lower it all the way down about five minutes before I use it, just to be safe. My skin is very sensitive, and I don't have any problems with this. I am a cosmetologist, and I would use this on my clients. You won't regret getting this wax set!"
Facial Hair Coil: you can now thread your own hair at home with less mess and save those dollars!
One reviewer wrote, "This is a game-changer. As someone who is mixed with Iranian and black you have an idea of how thick and dark my hair is. Unfortunately, it grows thick and dark on my upper lip and chin area. I used to go weekly to get these areas threaded or waxed and trust me, it can get pretty expensive! If I were ever strapped for cash I would be stuck with a five o'clock shadow. I have tried waxing those areas myself and I just didn't seem to have the skill or some of the kits were not strong enough for my hair. This tool is like the miracle I needed. Is it painful? Yes. But it's not anymore painful than threading. I can use this during my nightly routine and not be tied to salon hours. I absolutely love this product!"
Eyebrow Razors: the tweezers are slow? Get these razors before you regret it the morning of an important event.
One buyer praised these, "These razors are so amazing and easy to use. Simply angle the blade and stroke with the direction of the hair. I don't even have a lot of peach fuzz on my face, I mainly wanted to get rid of baby hairs on my hairline, and facial hair on and under my jawline continuing to my neck. The whole process took under 10 minutes. I was able to clean up my hairline, both in front of my ears (the sideburn area) as well as head hair on the back of neck (I wanted to clean up my hairline a bit). I've never heard of this brand before, but I took a chance and I'm so happy that I did! If you're wanting to do some easy, painless, quick, and cheap facial hair removal then this is exactly what you need. Enjoy you new, smooth skin!"
Oui the People: A single-blade razor for the cleanest shave without the pain! It's reusable and prevents ingrown hairs.
A black-owned business, these razors are pre-order only and typically take up to 10 weeks to deliver. It's reusable and comes with 10 blades for replacement.
One review reads, "This razor changed my life. I have always broken out in razor burn and ingrown hairs. I could only shave once every week at the most, so I always had prickly legs. Once I started using the Oui the People razor, I have smooth, silky legs because I can shave as often as I want. It's gentle on my skin, and my ingrown and razor burn has almost disappeared (I've only had it two weeks). This is the best investment I've made for myself."
Nose Hair Trimmer: remove all those extra hair with this tool without the stress and wait.
A user who's been plucking his whole life finally took the plunge and wrote his review, "I'm not sure why I waited so long to buy one of these. Maybe I was just a masochist and enjoyed plucking nose hairs with tweezers, but not anymore! This is such an improvement over an older trimmer I had that ripped at hairs randomly and without warning. This cuts hairs cleanly with no pain, and it is quiet! No worries about an internal battery that craps out on you rendering the trimmer useless, this uses one AA battery and is super easy to replace."
Slant-tip Tweezers: the classic, but better.
Everyone has tried it; it's painful, but at least you want a sure-fire pull, and this pair guarantees that. One wrote, "These are the best tweezer I've ever owned. This awesome tool really knows what it's doing. I have been plucking blindly at chin hairs for over ten years and have always been frustrated by my other tweezers."
"Now, with one pluck, those darn chin hairs are gone. I wish I'd known about these a long time ago. It's amazing how much life can be improved by a good pair of tweezers. I also used these the other day the get a shard of glass out from under my fingernail. I don't know how I would have gotten it out without these. I love, love, love them."
Nose wax kit: No more painful sessions of tweezing those overgrown nose hairs!
And if you pull them from the root, you don't have to worry about them for at least another month! The kit has around 100g of nose wax beads, 30 wax applicators, and 10 mustache protectors. It also comes with a measuring cup and 15 paper cups.
"I highly recommend this product. The instructions were super easy to follow, and it worked perfectly!" complimented one user. "I was a little nervous to pull the sticks out once the two minutes were up. However it didn't even hurt. I expected it to hurt momentarily and my eyes to water, but neither was true! If you wanna get rid of them pesky nose hairs…snag this product!!!"
Venus Disposable Razors: it comes in three and is actually the best, with a moisture band that keeps your skin smooth without the mess.
A happy buyer wrote, "I've been using these razors for years, and they're amazing. They're so gentle that I can actually shave without shaving cream to no adverse effects! Plus, they're pretty inexpensive! I'd say I switch out razors about once a month, and they're hardly dull."
Zero-waste Shave Kit: everything has to be aesthetic, even the razors. This rose gold razor comes with organic shaving soap and 15 replacements.
Antonia Pitica makes sure everything about your bathroom is aesthetically pleasing to look at, including these razors. Nobody likes that weird blue shade or cold metal shade of razors.
One user in love wrote, "I love how environmentally friendly these products are! The razor is very sharp and it was a little tough to get used to at first. However, I really like it and it gets a clean shave. The shaving cream bar it comes with is very nice. It smells good and really sticks to your skin. It definitely helped with shaving. I am very happy with my purchase. This was a happy switch."
Microwavable Hard-wax Kit: this is the wax without the pot.
It is a 7-ounce pack of hard wax that you can microwave and keep for reuse in the future. Also included are eight waxing sticks. One user shared, "As an African American female, I highly recommend this product. I was able to wax my face, underarm, and bikini area. All the hair was removed nicely, without leaving residual bumps. I love this product."
Veet Hair Removal Gel: it's dermatologist-tested, and you've heard of it a lot. But have you actually tested it? Because this thing REALLY works.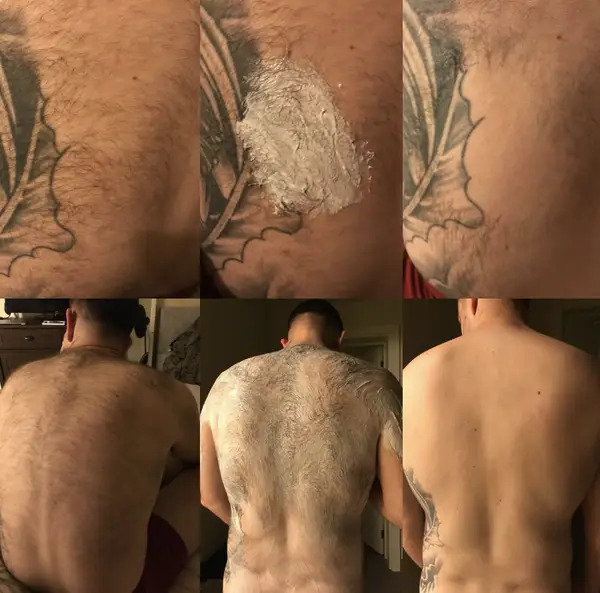 One satisfied buyer wrote, "I married a hairy beast. And he vowed on our sex life to keep his back hair-free for me. Fast forward nine years and the vow went out the door. Bored on Amazon I ordered this stuff and forgot all about it until it showed up. I never believed this would work. I did a test patch and after six minutes I wiped and it looked like baby skin. Probably because the hair is so thick his skin hasn't ever seen the light of day. I slathered that stuff on the rest of his back so fast! Voila people! It's freaking magic! I can't believe my eyes! I'm going to have to start buying it in the gallons! Now, if you'll excuse me…bow chicka wow wow!"
Organic Shave Bar: it's a soap. It's actually a shaving soap with Pine & Cedar smell because we, too, like these 3-in-1 products.
The soap is infused with lanolin and leaves no waste. The ingredients include bentonite clay and essential oils for smooth application and a fresh smell after use. A single soap can last up to a year, and you lazy people who hate dedicating extra time to shaving/waxing need this.
One reviewer wrote, "This shave bar smells great and is good for any gender. It makes my skin feel super smooth, and it's pretty large, so I know it will last a while. I love it!"