celebrity
15 Stars Who Literally Destroyed Their Career Overnight
It's saddening because we did love them at one point.
When millions of people listen to your word and monitor your actions, it becomes easy for your flaws to be highlighted, scrutinized, and inevitably criticized. Some celebrities allow their flaws to shine more ridiculously, while a few have been able to make their imperfections one of their most lovable qualities.
The concentration is, however, on those who couldn't keep the act of being good up for long, letting their true obnoxious colors out. We've collated 15 from Hollywood for your perusal. It's worth noting that these celebrities were once loved, but now they're disliked as they destroyed their career overnight. Scroll through and enjoy the stories.
Bill Cosby.
Following a decade-long career in comedy, Bill earned himself the title of "America's Dad. It came to light in 2014 that he had an equally long history of sexual assault, eventually leading to his conviction and imprisonment in 2018.
He was released in 2021, but his career is yet to recover.
Mel Gibson.
After his 2006 DUI arrest, Gibson took a break from Hollywood. He had gone on a tirade against Jewish people. During a phone call, the actor was also found making racist, misogynistic comments to his ex-GF, Oksana Grigorieva. This resulted in him being charged with misdemeanor domestic violence against Oksana. However, Gibson returned to direct the movie Hacksaw Ridge in 2016 and got nominated for Best Director.
Danny Masterson.
He was best known for playing Hyde on That '70s show. Love for Danny witnessed a decline when he was accused of sexual assault by three women in 2017, which resulted in his being fired from the show. His character on the Ranch was also killed off and was dropped from his agency. Danny's trial is set for next month, but he has continuously denied the claims, pleading not guilty after his arrest.
Kevin Spacey.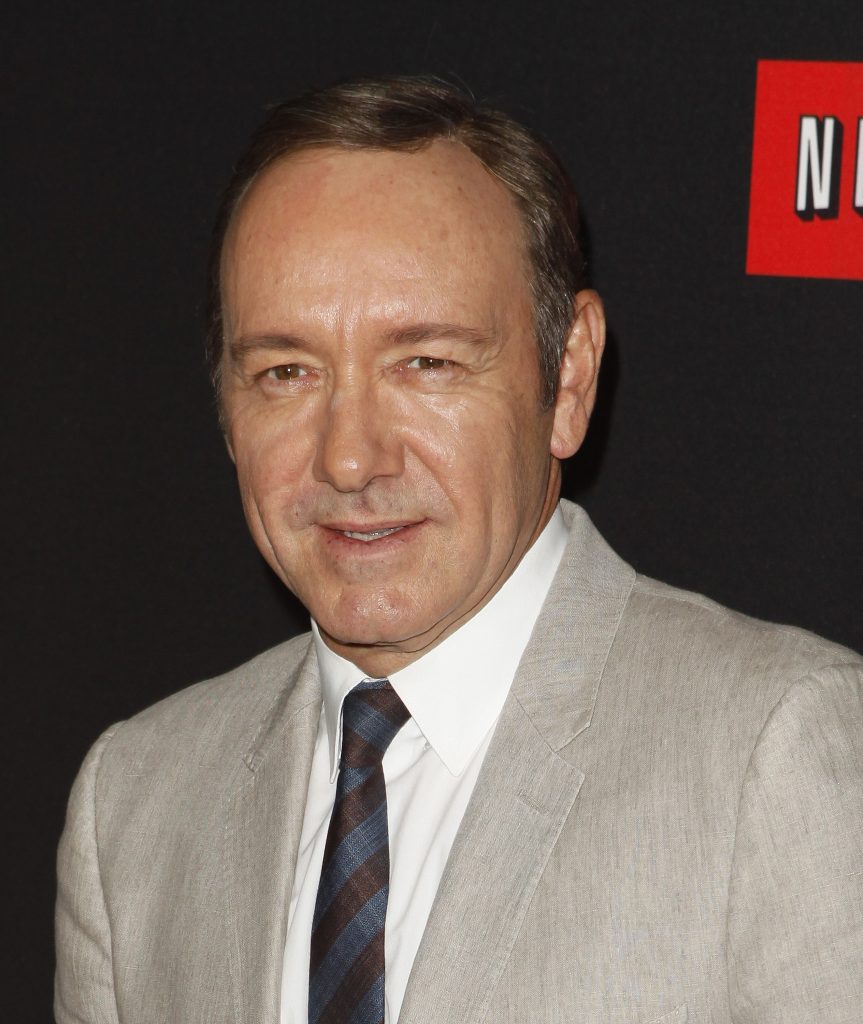 He starred in the Emmy Award-winning role of Frank Underwood in House of Careers. Kevin's career derailed after Anthony Rapp made sexual assault allegations against him. Shortly, other people came forward and alleged inappropriate behavior, and harassment, leading to being fired from the Netflix series. His planned film Gore was scrapped by Netflix, and his role in All The Money In The World was switched to Christopher Plummer.
More recently, Kevin was ordered to pay $31million to House of Cards over misconduct behind the scenes. His trial for sexual assault is set for next year in London.
Gina Carano.
In 2021, Gina shared a photo on social media comparing being a Republican to being a Jew amid the Holocaust. It prompted fans to dig up her past posts, including one in which she denounced wearing face masks. It led to her exit from the Lucas film and Disney show, and plans were scrapped for her character to have her show. Shortly after, she was announced to star in the movie White Knuckle with media company the Daily Wire, but it was canceled as she refused to adhere to Hollywood's masking policies.
Michael Richards.
A racist tirade ruined Michael's career. The actor, known for playing Kramer on Seinfeld, went on a racist rant against audience members during one of his shows. The clip made rounds; he apologized and had to step away from performing. Soon after, Michael had a role in the 2013 sitcom Kirstie, but it wasn't enough to re-launch his career, and he has since been appearing in only small films.
Lori Loughlin.
Her most notable role was Aunt Becky in Full House. She was convicted of conspiracy to commit fraud in 2020 and served two months in jail in the 2019 admissions scandal. Lori was fired from the Full House reboot Fuller House and When Calls the Heart. Post jail, she appeared in the show's spinoff as her When Calls the Heart character, and recently, it was announced she would appear in Great American Family's Fall Into Winter.
Armie Hammer.
He was fired from about every upcoming movie and shows over sexual assault allegations and messages in which he branded himself a cannibal. Armie also got dropped by his agency and publicist. He has been away from Hollywood and was recently discovered to be seemingly working as a timeshare salesperson in the Cayman Islands.
Chris Noth.
Noth is best known for his role in the reboot S*x and the City and Just Like That. As the show started airing, two women reportedly claimed Noth had s*xually assaulted them. It resulted in being fired from The Equalizer, his Peloton commercial, and a $12million deal to sell his tequila brand got canceled. The one movie he has since appeared in is a one-night reading of a play he produced, directed, and starred in.
Louis C.K.
FX, broadcasting his show Louie cut ties with Louis after he admitted to masturbating in front of colleagues in 2017. His upcoming film I Love You, Daddy got shelved days before its premiere and was recast in the Secret Life of Pets sequel. However, he appeared to make a comeback in the last couple of years, winning a Grammy, going on an international comedy tour, releasing a new special, and co-writing/directing the film Fourth of July.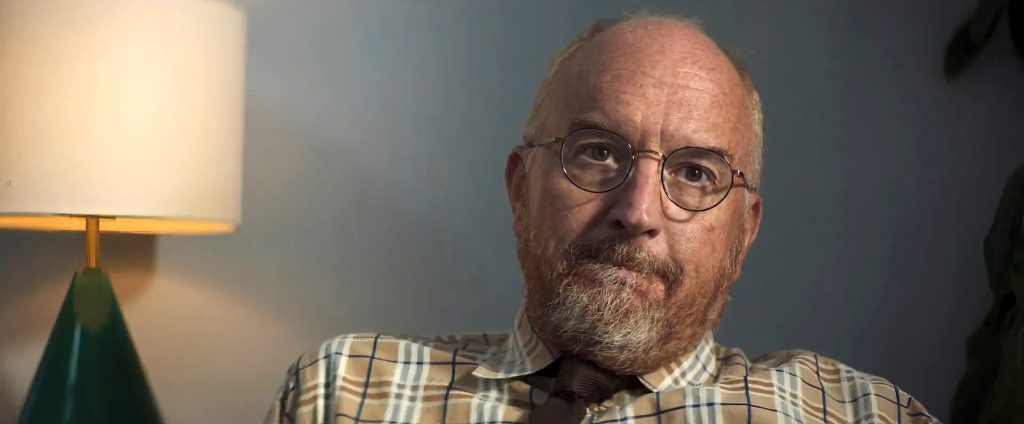 Jason Mitchell.
He rose to fame in 2010, thanks to the films Kong: Skull Island, Keanu, and Straight Outta Compton. He was to star in the movie Desperados when allegations of misconduct and making inappropriate remarks to two female costars while walking around their quarters emerged. He was fired from the 3rd sea on of The Chi and dropped by his agency.
In 2020, he was arrested after being found with firearms and drugs. It has been announced Mitchell would executive produce and star in two new projects.
Felicity Huffman.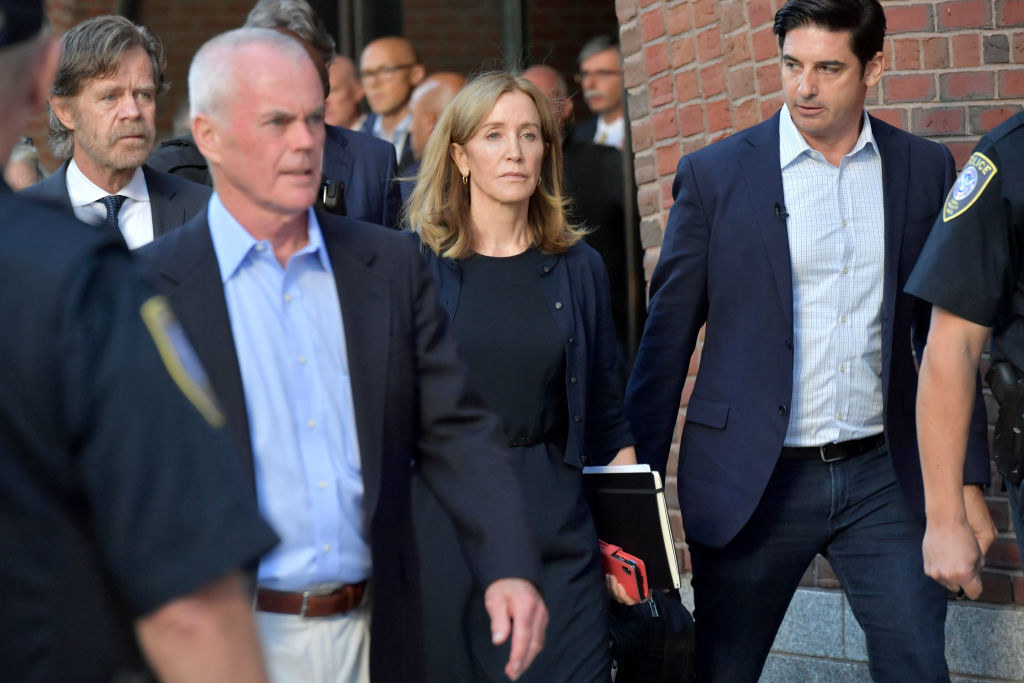 She was convicted for her role in a college scam, serving eleven days in prison in 2019. Since then, Felicity has been struggling more than Loughlin to find roles. She was announced to star in an ABC pilot in 2020, but there has been no news.
Roseanne Barr.
An offensive and racist comment about Barack Obama's adviser Valerie Jarett led to the firing of Barr from the Roseanne reboot. She referred to Valarie as if "Muslim brotherhood & planet of the apes had a baby but eventually apologized. Since then, her career never recovered, though it was announced this month that she would appear in a comedy special on Fox Nation in 2023.
Hartley Sawyer.
He was fired from The Flash in 2020 after his racist, misogynistic and homophobic tweets surfaced on social media. Over one tweet referred to assaulting women, with one reading, "Date rape myself so I don't have to masturbate." He eventually apologized on Instagram, but the damage had already been done. Currently, he has no upcoming projects.
Jussie Smollett.
He made headlines in 2019 for experiencing a hate crime in Chicago, but it turned out Jussie staged the attack. It led to his being fired from his hit show Empire and charges were filed against him for making a false police report and wasting police resources. A trial in 2021 found him guilty of 5 out of the six counts he'd been charged with, and he was sentenced to 150 days in country Jail.
He's behind the camera in B-Boy Blues and has no acting projects lined up, though he has appeared at events like the 2022 BET Awards.