Beauty
Lil' Kim And Remy Ma Lead The Glam At the BET Hip Hop Awards
Which is your favorite?
The BET Hip Hop Awards in Atlanta saw a flock of celebrities in The Cobb Theater, mingling with each other as they walked across the red carpet. It will air exclusively on BET on October 4. New Yorker Fat Joe hosted this year's show; Trina was honored with the "I Am Hip Hop" Award, and Drake leads the pack with 14 total nominations.
Leading the stars in terms of outfits are Lil' Kim and Remy Ma. Also on the list is Baby Tate, the daughter of singer Dionne Farris, French Montana, Dream Doll, and Tyrese Gibson, among others. We've compiled the best ones so far for your perusal. Have a look and enjoy! Besides, we will like to know which of the ensembles swept you off your feet.
Lil' Kim flaunts her hourglass frame in this skintight jumpsuit. She accessorized with purple sunglasses and a pale green leather handbag that matched her hairdo.
Lim changed her look as she took the stage. She looked incredible in this black nylon dress.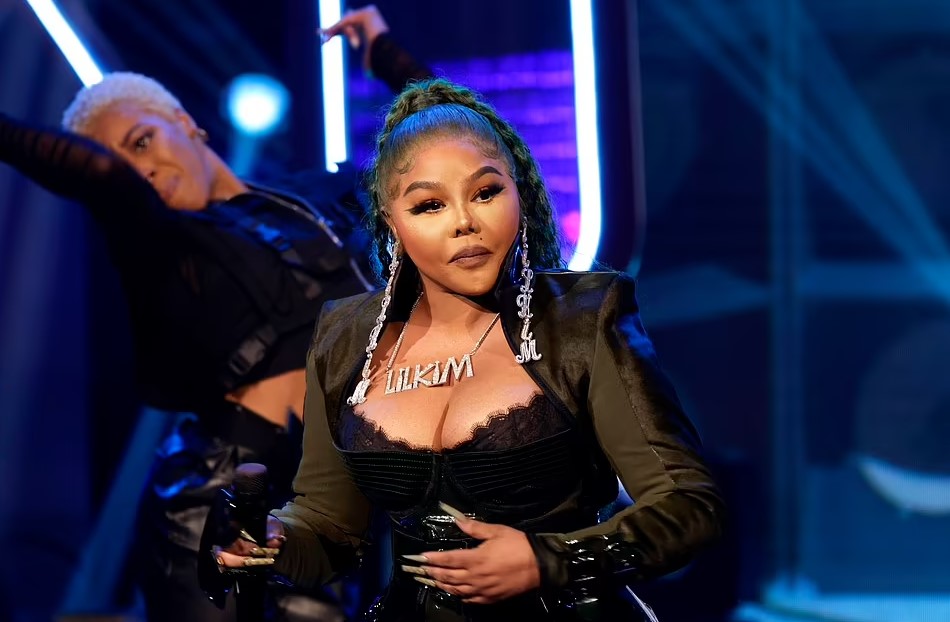 Remy Ma stunned in this green jumpsuit that went off the shoulder and featured a frilled frou-frou cowl.
She was seen with her husband Shamele Mackie, aka Papoose, whom she has been married to since 2008.
Remy also switched into a transparent red hot bodysuit with sequin details as she took the stage.
Reemarkable opted for a bright orange hairdo against a white and cream outfit.
While KaMillion didn't hesitate to flash her pert derriere in a high-cut skirt.
Baby Tate looked breathtaking in this zebra print as she strutted her curves around the event.
Spice flashed the skin in this canary yellow gown.
GloRilla opted for the dominatrix look in this black leather ensemble.
Dream Doll lived up to her stage name as she opted for a hot pink evening gown with a matching faux fur boa. She completed the look with an immaculate wavy blonde.
French Montana donned a long fuzzy coat designed with multicolored prints.
Fat Joe is spotted in purple shorts as he poses alongside his longtime wife, Lorena Cartagena.
KenTheMan wore a skintight leather little black dress.
While Deetrenada walked the magic in a chic crop top and trousers.
Big Boss Vette was pretty in pink.
Tyrese Gibson and his on-again GF Zelie Timothy. The pair cuddled and even leaned in for a kiss at the event.
Kodak Black went shirtless under this lime green jacket and a tangle of huge necklaces.
Couple TI and Tiny matched one another in monochrome checked outfits.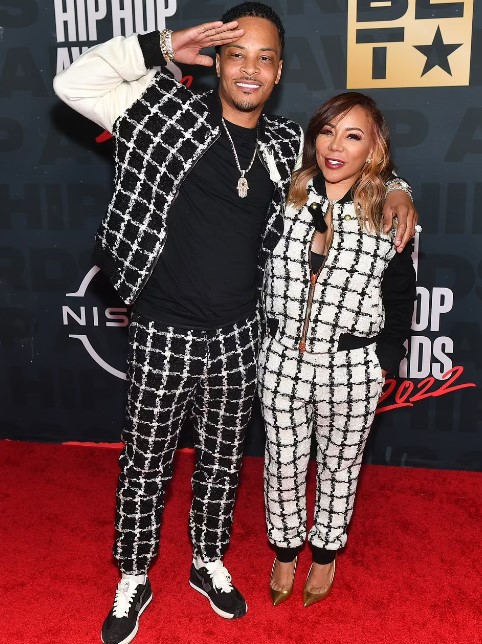 Armani Caesar bared the cleavage in this low-cut cocktail dress.
Trina, honored with the night's trailblazer award, looked stunning in this black jumpsuit.